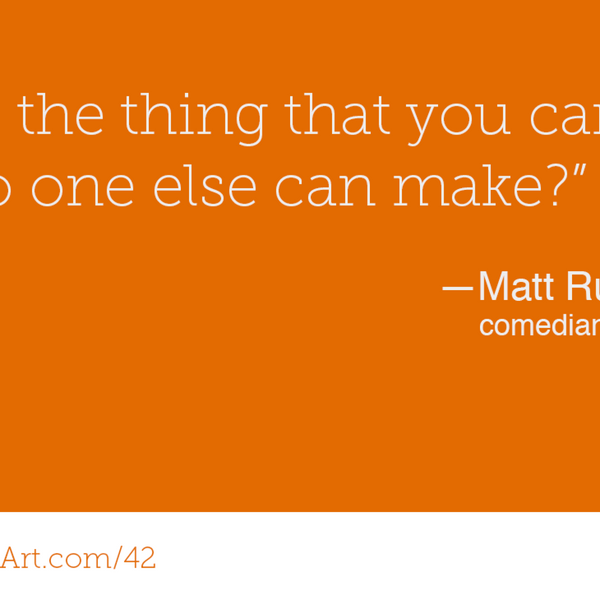 TheSparkAndTheArt.com/42 – Matt Ruby is a stand-up comedian who started in a rock band and now has a successful online sketch comedy show that takes shots at the technology world. He talks about finding that one thing that you can do well that no one else can and put it into action. 
Plastics Hi Fi - https://myspace.com/plasticshifi/music/songs
Vooza - http://vooza.com/
Club Scale - http://www.clubscale.com/
The Onion - http://www.theonion.com/
SandpaperSuit - http://www.sandpapersuit.com/
 
The Spark & The Art
The Spark & The Art Creativity Podcast ran for 155 episodes and talked about the creative life: Interviews with writers, musicians, filmmakers and more.
The show is on permanent hiatus but I still talk about creativity obsessively and you can find me at:
or