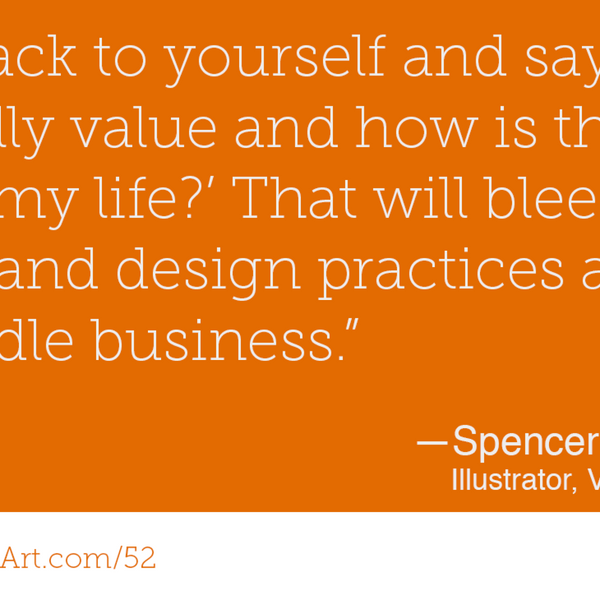 TheSparkAndTheArt.com/52 – It's been a year since this podcast has started and the first interview I did was with today's guest, Spencer Goldade. A lot has changed in the year since we last heard from Spenny. One thing that hasn't changed—and comes through clearly in this chat—is Spenny's passion for creative work and his love of friends, family and colleagues.
- Links from today's episode -
<br />Spencer Goldade - http://www.Monkeyslunch.com
<br />Post + Beam - http://www.postandbeam.is
<br />Dan Hill - http://www.beardednerd.com
<br />Andrew Tarrant (tresspasser ceramics) - http://www.trespasser.ca/
<br />Scott Kawalchuk - http://scottkowalchuk.blogspot.ca/
<br />Kyle T Webster brush download - http://www.kyletwebster.com/portfolio/brushes/
<br />Derek Halpern Social Triggers - http://socialtriggers.com/
<br />Fizzle.co - http://fizzle.co/
<br />Joshua Earl - http://joshuaearl.com/
<br />Lea Woodward - http://leawoodward.com/
<br />Jonathan Woodward illustrator - http://jonathanwoodwardstudio.com/
 
The Spark & The Art
The Spark & The Art Creativity Podcast ran for 155 episodes and talked about the creative life: Interviews with writers, musicians, filmmakers and more.
The show is on permanent hiatus but I still talk about creativity obsessively and you can find me at:
or