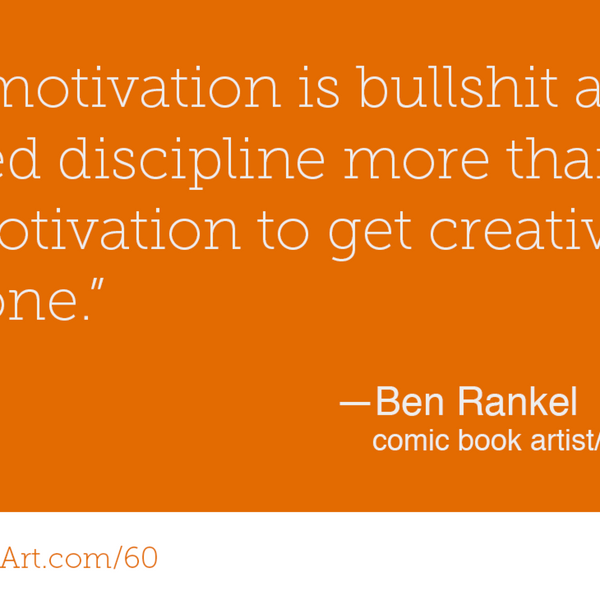 TheSparkAndTheArt.com/60 – Why do creatives feel the need to justify their creative work? We explore this and many other topics in today's chat with graphic designer and comics artist Ben Rankel. 
**Links for this episode**
<br />Ben Rankel - http://benrankel.com/
<br />Archie - http://archiecomics.com/tag/fiona-staples/
<br />Saga - https://imagecomics.com/comics/series/saga
<br />Angoulême International Comics Festival - http://www.bdangouleme.com/
<br />Ira Glass Speech - https://vimeo.com/85040589
<br />Sidney York - http://sidneyyork.com/
<br />Kurtis Wiebe - http://kurtiswiebe.com/ 
<br />Alberta College of Art and Design - http://www.acad.ca/
The Spark & The Art
The Spark & The Art Creativity Podcast ran for 155 episodes and talked about the creative life: Interviews with writers, musicians, filmmakers and more.
The show is on permanent hiatus but I still talk about creativity obsessively and you can find me at:
or