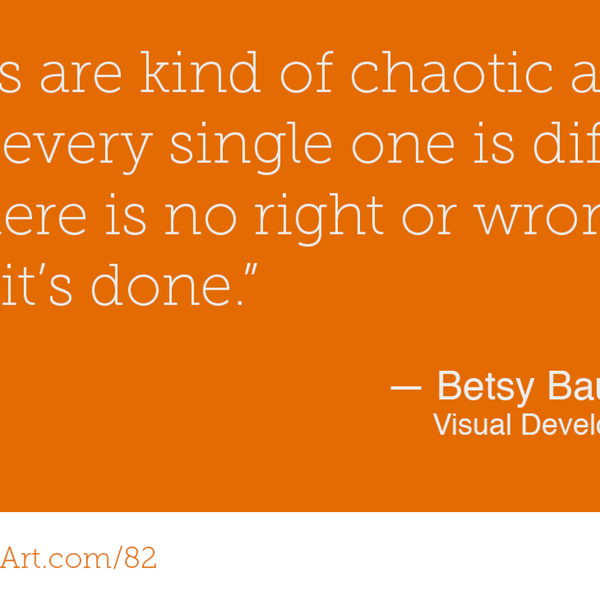 TheSparkAndTheArt.com/82 – Everything you see in an animated movie needs to be created by someone. From the dirt on the floor to the frying pan in the kitchen to the kitchen itself someone has to design it and that's what our guest Betsy Bauer does for a day job. Outside of work does children's books and other projects and we talk about her recent project, a fun colouring book about cats dressed as super heroes. We also talk about her work at Google creating Google doodles and how her getting the job all started with a retweet.
**Links for this episode**
<br/>Betsy Bauer - http://betsybauerart.com
<br/>Adobe Flash - http://www.adobe.com/ca/products/flash.html (Soon to be Adobe Animate)
<br/>Ringling College of Art + Design - https://www.ringling.edu
<br/>Paramount Pictures - http://www.paramount.com
<br/>Google - http://www.google.com
<br/>Digital Domain - http://digitaldomain.com
<br/>Legend Of Tembo - http://www.cartoonbrew.com/how-to/the-legend-of-the-legend-of-tembo-77114.html
<br/>Creativity Inc. - http://www.amazon.com/Creativity-Inc-Overcoming-Unseen-Inspiration/dp/0812993012
<br/>Super Dumb book of Super Cats - http://www.amazon.com/Super-Dumb-Cats-coloring-heroes/dp/151767283X
<br/>Ryan Lang - http://ryanlangdraws.tumblr.com
The Spark & The Art
The Spark & The Art Creativity Podcast ran for 155 episodes and talked about the creative life: Interviews with writers, musicians, filmmakers and more.
The show is on permanent hiatus but I still talk about creativity obsessively and you can find me at:
or