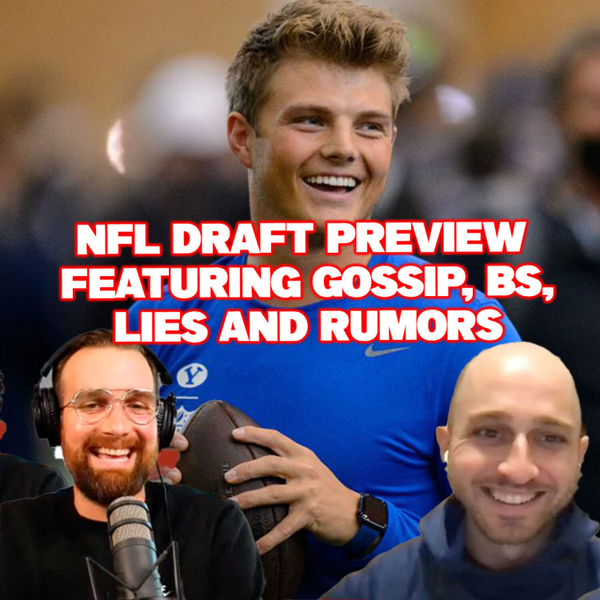 The Sports Hangover
NFL Draft Preview featuring gossip, BS, lies and rumors
S11E23
35:52
April 23rd 2021
J Dawg begins this NFL Draft Deep Dive by looking back at his 2020 mock where he made better picks than some teams. Looking at you Eagles, Dolphins and Chiefs.
Then we turn to 2021 and Mike is amazed at J Dawg's extensive mock draft and nuggets on all 32 first round picks. READ HERE: 
https://thesportshangover.com/blogs/the-sports-hangover-blog/2021-nfl-mock-draft-gossip-bs-lies-and-rumors-edition
Read the mock and listen to the pod for to learn where 5 QBs land in the first 7 picks, which 2 teams trade up for QBs and why the Falcons should take TE Kyle Pitts over a quarterback.
Also in this episode, Mike recaps the awful Jake Paul Pay-Per-View and wonders why golfers are about to make millions of dollars just for being popular.
Thanks for downloading The Sports Hangover Podcast!
The Sports Hangover
The Dirty Side Of Sports.