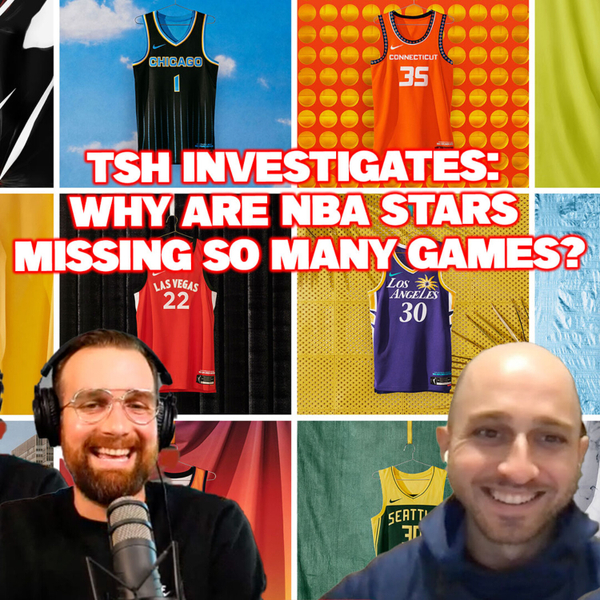 The Sports Hangover
TSH Investigates: Why are NBA stars missing so many games?
S11E22
31:29
April 16th 2021
J Dawg crunches the numbers to prove NBA stars are sitting out more games than ever, often without real injuries. Luca Doncic is the star with the most games played this year but find out who's guilty of missing way too many. And are fans getting their money back for games without stars? Of course not.
Also a huge edition of Big Dick Energy pays homage to Patriots legend Julian Edelman and a few other studs. 
Thanks for downloading The Sports Hangover podcast!
The Sports Hangover
The Dirty Side Of Sports.