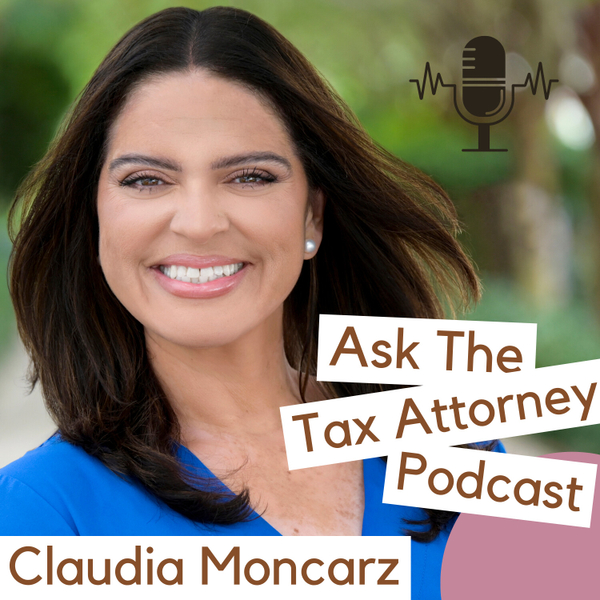 Today's episode of "Ask the Tax Attorney" is a must-listen for business owners struggling with IRS issues. Our host, Claudia Moncarz, shares valuable advice and a powerful framework to overcome anxiety and guilt surrounding tax debts. The first step in the "free framework" is to forgive oneself for mistakes made as a business owner. Next, assess your situation, including the exact amount owed to the IRS. Then, evaluate options for payment and, lastly, engage in taking action, including filing taxes even if unable to pay in full.
Ask The Tax Attorney
The Ask the Tax Attorney podcast is a show dedicated to helping business owners and individuals navigate the complex world of business and taxes.
Hosted by Claudia Moncarz, a tax attorney with over 20 years of experience, the podcast covers a wide range of business and tax-related topics. With a focus on providing expert advice and answering listener questions, Claudia and her guests offer practical solutions to even the most daunting problems.
The podcast is an essential resource for anyone looking to better understand their taxes and find a way forward when facing issues with the IRS. Whether you're a small business owner struggling to pay your taxes or a large corporation facing an audit, Ask the Tax Attorney has the information and expertise you need to succeed.