CPA EXAM COACHING PROGRAMS
Launched the CPA exam coaching programs. There's a lot of the nontechnical and more long-term strategies that I share in my CPA exam programs because those aspects are lacking. Sadly, we as black professionals are a part of the non-elite 1% of black CPAs - we're actually less than 1%, more like 0.7%. My goal with launching my CPA exam coaching programs is to increase that number by providing the strategies and experiences that black CPA candidates particularly need. 
Everyday on LinkedIn I get messages from future CPAs about exam strategies and how to pass the exam. This past score release I got a message on LinkedIn from a follower that engages with my content on a regular basis and he said, "I failed FAR again, what am I doing wrong?" My CPA exam coaching programs are designed to go beyond the content and answer those questions that course materials can't; to provide you with support and guidance from someone who's been where you are - having taken the computerized exam 13 times over. All the way down to what to do in the days leading up to your exam, what do eat the night before, my zen preparation on the day of. I thoroughly enjoy helping the future CPAs pass the exam. There are free tutorials on bonds, break-even analysis, and cash-to-accrual conversion on my website, NikkWinstonCPA.com. In other news. . .
REFINING VS. PERFECTING
I've gotten to the point where I've stopped beating myself up when things don't go as planned. There's a ton of things I have learned to distinguish between REFINING vs. PERFECTING something. 
Refining is enhancing something that you've created for whatever reason. Maybe you have a course and you added some bonus content that increases the value of the course - that's refining. Perfecting on the other hand is constant iteration with no end goal in sight - you're consumed with this feeling of, using the course example again, you feel like the course isn't good enough so you keep changing things and delaying publishing the course, you're anxious about people's feedback and you continue in this cycle until the course gets to your definition of perfection, which most likely is a point you'll never reach. Because perfection is undefined and it's subjective. You might think the course is trash and you publish it and everybody loves it. Reaching for perfection will leave you sitting on a lot of unpublished content or services that somebody, at least 1 person, finds value in. 
MOMMY MELTDOWN
I'm going through a transition as a mom. My son is definitely growing - he's almost taller than me, he eats all the food, and he's outgrown all of his clothes. I was going to do my usual and run to the mall and grab him some outfits - the usual basketball shorts, tees, and a couple "school" outfits. Because he's growing, I wasn't sure what size he wore so I decided to bring him with me. Much to my surprise, the years of sweatpants and Jordans have come to an end! Instead of his usual student athlete attire, my son went for the jeans that he told me for years he hated, the button-ups that he could only deal with on picture day. No Jordan, LeBron, or Kobe shoes - VANS?! We all know what this means when a pre-teen boy starts paying more attention to his looks. He's obviously feeling himself and some little girl probably is too. My baby is not a baby anymore! Y'all - I'm NOT ready. 
The WERKin' Mommas Podcast
Hey y'all. Welcome to another episode of The WERKin' Mommas podcast. I'm Nikki Winston and so excited and glad to have you tuning in and rockin' with me today.
I'm here to talk about a PLETHORA of things - I am a Certified Public Accountant, a CPA exam instructor & coach, a writer, podcaster and owner of The Winston CPA Group. I also like to give career advice and share my experiences as a black woman/disruptive millennial working in corporate America while running my own businesses.
One of the things about my podcast is that it's very cathartic and therapeutic for me. So I don't edit my podcast; I want the organic emotion, the feeling, the moment to live through the episodes and I don't want to edit out something because I sip my water or clear my throat or one of my kids barges into my studio while I'm recording.
I'm excited to jump into today's episode. If you're tuning in for the first time, welcome, thank you for being here. If you're a regular listener: hey, hello, welcome back! Let you network know you're listening to this episode by using the hashtag #WERKinMommas also feel free to tag me @NikkWinstonCPA.
You can also find more information about The Winston CPA Group, writing & content creation services, as well as get right for the CPA exam all on my website at nikkwinstoncpa.com. You can also find me on Instagram, LinkedIn, and Twitter @NikkWinstonCPA. So...let's jump into this episode. Grab your water, tea, whiskey, or whatever pleases your palate. Let's go!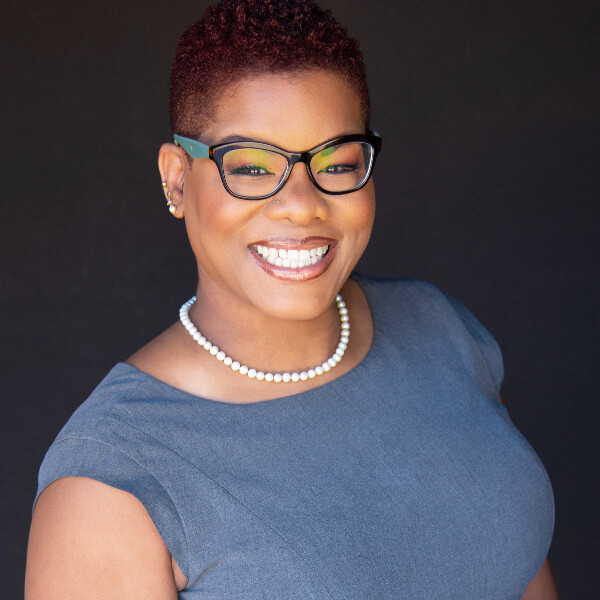 Before anything else that you read below about my career and accolades, I'm a Momma. I wrote this blog post on why I started this podcast for moms everywhere.
Nikki is a CPA and technical writer who teaches accounting students, professionals, and CPA candidates how to master accounting principles that are essential to success in the industry. From almost two decades of hands-on experience leading accounting departments for billion dollar brands, PE-backed companies, and startups, Nikki knows that accounting tells the real story of a business.
Nikki has landed coverage in print and digital platforms including Bloomberg Accounting & Tax, Reader's Digest, and the Journal of Accountancy. Her CPA Exam Coaching Program had a 100% pass rate in the first quarter that it launched. She's recognized as a Top 40 Under 40 in the Accounting Profession by CPA Practice Advisor and serves on the AICPA's Academic Executive Committee.
In addition to her expertise in accounting & writing, Nikki is the host of The WERKin' Mommas podcast.
Catch Nikki on social media @NikkWinstonCPA sharing accounting insights, career development tips, and all things mom life.
Support Us
Ditch the "running on fumes" mentality. We're changing the definition of a working mom from overwhelmed and underappreciated to being celebrated and unapologetic for wanting it all - kids, a career, business owner, stay-at-home mom and whatever else she chooses!
We want to relieve Moms of errands & tasks that can be delegated so they can spend more time doing things they love.