Let your network know that you're tuned in! Use the hashtag #WERKinMommas and tag me, @NikkWinstonCPA, on Instagram, LinkedIn, and Twitter.
Broadcasting live from Midtown Atlanta. It's such a vibe today - beautiful, sunny 75 degree day. Not too many people, I just had lunch and finished writing a blog and I wanna talk about the J O B.
#CareerConvos: Quit Your Job Gracefully
Let's talk about work. Let's talk about when you ready to chuck up the deuces and quit your job to that job that's no longer serving you - or maybe it never served you to begin with.
Whatever the reason is for wanting to quit your job, make sure you do it gracefully no matter the situation. Employees don't quit companies - they quit people, bad managers or toxic environments created by toxic people.
There's also those employees who realize their professional aspirations are out of reach with the current company. Growth is a beautiful thing, no love lost. It can be emotional when you quit your job if it's a great company and you've come to form deep relationships with colleagues. It's also emotional if it's not the most amicable professional breakup. Either way, resign from your job with the same energy you had on your first day with these tips.
1. Discuss with your immediate manager. I've said AD NAUSEUM that you should be having ongoing conversations with your direct manager, especially when you quit your job. Discuss your workload, your career aspirations, and other things your manager needs to be aware of. When you have this resignation discussion let your manager know that you're resigning and any relevant information your manager needs to know about. Your manager, not your coworkers or water-cooler friends, should be the first to know that you're leaving.
2. Follow up with a written resignation letter. After your discussion, send your manager and HR a letter confirming your departure. Include your last working day if nothing else. Reasons and extra words are unnecessary here - many people feel the need to use resignation letters as long drawn out explanations as to why they're leaving. Your letter can be as succinct as: "I'm resigning from X position with ABC Company, my last day is September 12, 2021."
3. Clean up, literally. Schedule time with your manager and team to discuss transition plans of work, open projects, and wrap up as much as you can. Use your last few weeks to set your successor up the right way. You ever start a job and see the dusty remnants of your predecessor? The desk hasn't been cleaned, their condiment packets are still on the drawers, documents with their name is still laying around? It doesn't feel good. Clean up the desk, leave some notes or guidance documents, send introductory emails that you're leaving and who your interim point of contact is. Make the transition as seamless as possible for both sides. You always want to leave amicably, regardless of circumstances surrounding your departure. Even if you're in a position where you're leaving on less than ideal terms, keep that in mind.
4. Decompress. If you're going to another company, enjoy some downtime to fully remove yourself from your prior environment. Take a vacation, take a STAYCATION, spend time researching your new company or role. Start fresh and leave any concerns from your old employer in the past.
5. Stay connected. Departures don't have to be adversarial.
Check out the #CareerConvos blog to continue this conversation.
Need to chat about your next career move, prep for an interview, or learn how to negotiate salary? Put time on my calendar for a 1:1 career chat.  
~Nikki
The WERKin' Mommas Podcast
Hey y'all. Welcome to another episode of The WERKin' Mommas podcast. I'm Nikki Winston and so excited and glad to have you tuning in and rockin' with me today.
I'm here to talk about a PLETHORA of things - I am a Certified Public Accountant, a CPA exam instructor & coach, a writer, podcaster and owner of The Winston CPA Group. I also like to give career advice and share my experiences as a black woman/disruptive millennial working in corporate America while running my own businesses.
One of the things about my podcast is that it's very cathartic and therapeutic for me. So I don't edit my podcast; I want the organic emotion, the feeling, the moment to live through the episodes and I don't want to edit out something because I sip my water or clear my throat or one of my kids barges into my studio while I'm recording.
I'm excited to jump into today's episode. If you're tuning in for the first time, welcome, thank you for being here. If you're a regular listener: hey, hello, welcome back! Let you network know you're listening to this episode by using the hashtag #WERKinMommas also feel free to tag me @NikkWinstonCPA.
You can also find more information about The Winston CPA Group, writing & content creation services, as well as get right for the CPA exam all on my website at nikkwinstoncpa.com. You can also find me on Instagram, LinkedIn, and Twitter @NikkWinstonCPA. So...let's jump into this episode. Grab your water, tea, whiskey, or whatever pleases your palate. Let's go!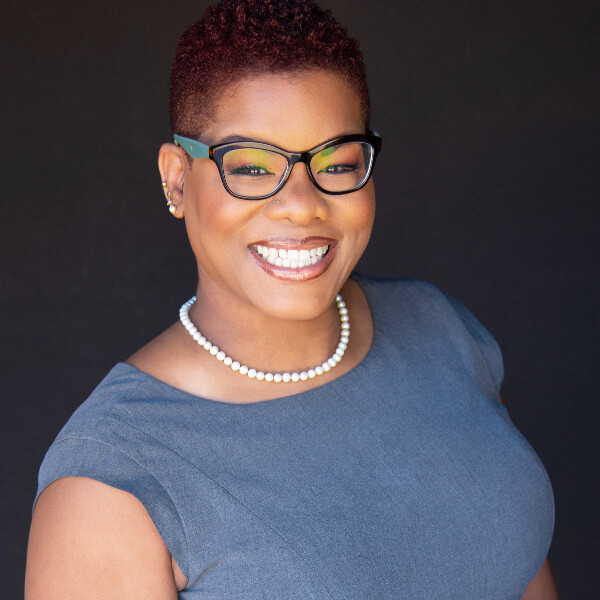 Before anything else that you read below about my career and accolades, I'm a Momma. I wrote this blog post on why I started this podcast for moms everywhere.
Nikki is a CPA and technical writer who teaches accounting students, professionals, and CPA candidates how to master accounting principles that are essential to success in the industry. From almost two decades of hands-on experience leading accounting departments for billion dollar brands, PE-backed companies, and startups, Nikki knows that accounting tells the real story of a business.
Nikki has landed coverage in print and digital platforms including Bloomberg Accounting & Tax, Reader's Digest, and the Journal of Accountancy. Her CPA Exam Coaching Program had a 100% pass rate in the first quarter that it launched. She's recognized as a Top 40 Under 40 in the Accounting Profession by CPA Practice Advisor and serves on the AICPA's Academic Executive Committee.
In addition to her expertise in accounting & writing, Nikki is the host of The WERKin' Mommas podcast.
Catch Nikki on social media @NikkWinstonCPA sharing accounting insights, career development tips, and all things mom life.
Support Us
Ditch the "running on fumes" mentality. We're changing the definition of a working mom from overwhelmed and underappreciated to being celebrated and unapologetic for wanting it all - kids, a career, business owner, stay-at-home mom and whatever else she chooses!
We want to relieve Moms of errands & tasks that can be delegated so they can spend more time doing things they love.