Let's throw perfection to the wayside and talk about this mom struggle.
When you need to cook but you gotta clean the kitchen first then you ask the kids to clean and they do it halfway so you end up doing it anyway. By then you've loaded the dishwasher, cleaned out the refrigerator, wiped everything down, swept and mopped the floor and you're exhausted - and not 1 pot is on the stove. This is just 1 of the many WTF moments we deal with as moms.
I'm making dishwater and wiping the counters down but had to stop and have a living room conversation with my fellow moms.
There's so much to do. Even figuring out what to do before you make ONE move is exhausting. It doesn't have to be. For all the craziness of our daily lives, pencil in things on your calendar that you love - mine is cleaning. That is not a typo - 1 of my favorite things to do is clean. Turning on music, putting in my rubber gloves, and setting my Apple Watch to Mixed Cardio is a great time in my book. I know I won't be interrupted because nobody in my house is volunteering to help me clean the kitchen (or any other room 🤦🏽‍♀️) so I also consider it "me time." It takes A LOT to be a responsible for other little humans and as much as I love being a mom, we need to have more cathartic conversations like this and share experiences and learnings that can help other moms.
We may not know each other but Moms all have a common understanding and empathy for each other that we can laugh and cry about. What's your #momlife like? Tune in to this episode of The WERKin' Mommas podcast!
#werkinmommas #honestmotherhood #moms #thestruggleisreal #millennialmom #workingmom #busymom #momconcierge #podcast #mompodcast #worklifebalance #momlifebelike #cleaning #entrepreneurship #homebody #laundry #millennials #momcommunity #busymomlife #mompreneur #girlmom #boymom #momblogger #blackgirlswhoblog #momproblems #momboss #mommy #momlifeisthebestlife #momstyle #mompodcasters #wocpodcast #cleaningmotivation 
The WERKin' Mommas Podcast
Hey y'all. Welcome to another episode of The WERKin' Mommas podcast. I'm Nikki Winston and so excited and glad to have you tuning in and rockin' with me today.
I'm here to talk about a PLETHORA of things - I am a Certified Public Accountant, a CPA exam instructor & coach, a writer, podcaster and owner of The Winston CPA Group. I also like to give career advice and share my experiences as a black woman/disruptive millennial working in corporate America while running my own businesses.
One of the things about my podcast is that it's very cathartic and therapeutic for me. So I don't edit my podcast; I want the organic emotion, the feeling, the moment to live through the episodes and I don't want to edit out something because I sip my water or clear my throat or one of my kids barges into my studio while I'm recording.
I'm excited to jump into today's episode. If you're tuning in for the first time, welcome, thank you for being here. If you're a regular listener: hey, hello, welcome back! Let you network know you're listening to this episode by using the hashtag #WERKinMommas also feel free to tag me @NikkWinstonCPA.
You can also find more information about The Winston CPA Group, writing & content creation services, as well as get right for the CPA exam all on my website at nikkwinstoncpa.com. You can also find me on Instagram, LinkedIn, and Twitter @NikkWinstonCPA. So...let's jump into this episode. Grab your water, tea, whiskey, or whatever pleases your palate. Let's go!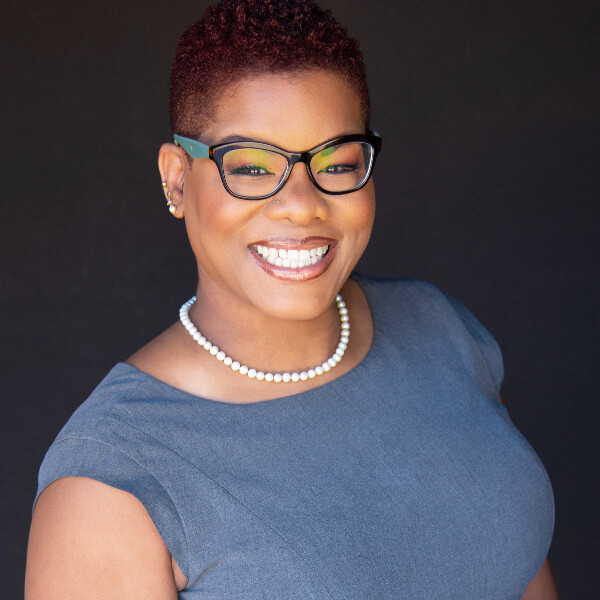 Before anything else that you read below about my career and accolades, I'm a Momma. I wrote this blog post on why I started this podcast for moms everywhere.
Nikki is a CPA and technical writer who teaches accounting students, professionals, and CPA candidates how to master accounting principles that are essential to success in the industry. From almost two decades of hands-on experience leading accounting departments for billion dollar brands, PE-backed companies, and startups, Nikki knows that accounting tells the real story of a business.
Nikki has landed coverage in print and digital platforms including Bloomberg Accounting & Tax, Reader's Digest, and the Journal of Accountancy. Her CPA Exam Coaching Program had a 100% pass rate in the first quarter that it launched. She's recognized as a Top 40 Under 40 in the Accounting Profession by CPA Practice Advisor and serves on the AICPA's Academic Executive Committee.
In addition to her expertise in accounting & writing, Nikki is the host of The WERKin' Mommas podcast.
Catch Nikki on social media @NikkWinstonCPA sharing accounting insights, career development tips, and all things mom life.
Support Us
Ditch the "running on fumes" mentality. We're changing the definition of a working mom from overwhelmed and underappreciated to being celebrated and unapologetic for wanting it all - kids, a career, business owner, stay-at-home mom and whatever else she chooses!
We want to relieve Moms of errands & tasks that can be delegated so they can spend more time doing things they love.