Honest Motherhood: My Kids Get on my DAMN Nerves. 
I'm pretty sure there's gonna be comments and perspectives coming from all directions about this episode. I'm saying something that needs to be said first and foremost. But often as mommas, we're shunned or bashed for vocalizing certain things that we deal with every day. I've been a mom for almost 15 years, I can say that every moment and every day has not been rosy and fun and exciting and happy-go-lucky and the world smells like flowers type-thing.  
Who Left Their Clothes on the Floor?! 
The moms on the show would get mad. They felt bad for getting mad and talked about how moms aren't supposed to get mad at kids. Many of us have felt when everybody walks past the clothes and shoes on the floor. Everybody in the house walks past it like, it's not there and you're waiting for somebody else to pick it up. 
Kids in the Grocery Store 
What's the thing kids do at the grocery store? They pick up stuff, ask can they have something, or they sneak it in the cart. If you tell your kids NO or stop repeatedly people might think wow that's a mean mama, you're not supposed to talk to your kids like that.  
Humanize Moms 
Moms, have you ever had that feeling like my kids get on my damn nerves?! OMG, these kids are driving me crazy! It doesn't mean that you love your kids or kids any less. It means that you're human and have emotions just like everybody else in the world.  
Paid Leave. Period. 
42 days for your body to "snap back" from bringing a human into the world that took you about 270 or so days to create. That's a whole separate podcast episode for me.  
Mad Mom Moment 
So I used to yell at my kids to get stuff done and then I thought about how exhausted I felt afterwards, but also how bad I felt afterward. It's hard for me as an adult to receive a message from somebody who's yelling at me. And if I don't want something done to me, I'm certainly not gonna do it to somebody else - adult kid, whoever.
Raising Children
Everybody has their different ways of parenting, and nobody can really criticize or try to instruct a mom or dad on how to be fulfill their roles as parents. If you have strategies and communications and things that work in your household for your kids, then do what works for you and don't feel like you have to become something that you're not or change who you are or conform to what this world thinks we should be simply because we chose to have children.
Communication Skills and Kids
I want my kids to understand that they have a voice, a point of view and they should never silence that for anybody. If you feel the need to say something, say it, it doesn't matter:
Who's in the room or in the seat next to you
How much money somebody has
How many connections they have
How old or young they are
How much education or experience they have
Or anything else
How do you deal with those days when your kids get on your nerves and what are some things that you want to share in your own experiences as a mother that you think could help another bomb or even just to get it off your chest. If you're one of those moms who you feel stressed and overworked and overwhelmed with everything that's on your plate and you just need somewhere to vent. That's why I want to create this community. We need that space for us and by us for moms, by moms to be able to have these conversations without dealing with the trolls and the people who want to mom shame every chance they get.
Let's Chat
What y'all think? Let's continue this conversation.
Join the mailing list. That way you will know whatever episode comes out and the merch is about to get back jumping.
The WERKin' Mommas Podcast
Hey y'all. Welcome to another episode of The WERKin' Mommas podcast. I'm Nikki Winston and so excited and glad to have you tuning in and rockin' with me today.
I'm here to talk about a PLETHORA of things - I am a Certified Public Accountant, a CPA exam instructor & coach, a writer, podcaster and owner of The Winston CPA Group. I also like to give career advice and share my experiences as a black woman/disruptive millennial working in corporate America while running my own businesses.
One of the things about my podcast is that it's very cathartic and therapeutic for me. So I don't edit my podcast; I want the organic emotion, the feeling, the moment to live through the episodes and I don't want to edit out something because I sip my water or clear my throat or one of my kids barges into my studio while I'm recording.
I'm excited to jump into today's episode. If you're tuning in for the first time, welcome, thank you for being here. If you're a regular listener: hey, hello, welcome back! Let you network know you're listening to this episode by using the hashtag #WERKinMommas also feel free to tag me @NikkWinstonCPA.
You can also find more information about The Winston CPA Group, writing & content creation services, as well as get right for the CPA exam all on my website at nikkwinstoncpa.com. You can also find me on Instagram, LinkedIn, and Twitter @NikkWinstonCPA. So...let's jump into this episode. Grab your water, tea, whiskey, or whatever pleases your palate. Let's go!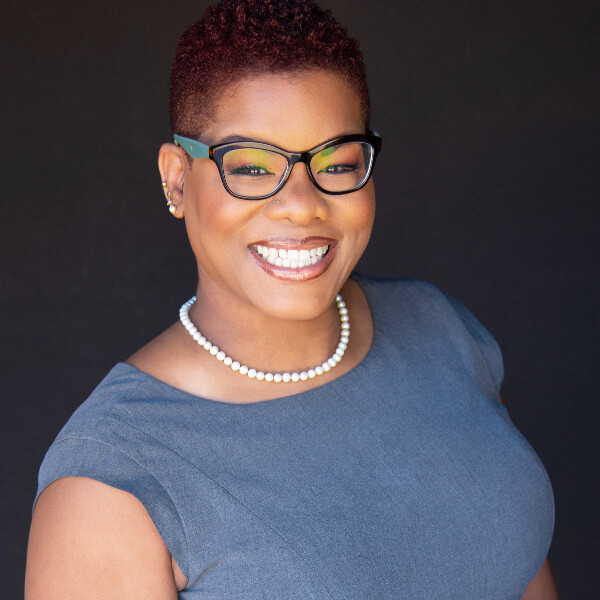 Before anything else that you read below about my career and accolades, I'm a Momma. I wrote this blog post on why I started this podcast for moms everywhere.
Nikki is a CPA and technical writer who teaches accounting students, professionals, and CPA candidates how to master accounting principles that are essential to success in the industry. From almost two decades of hands-on experience leading accounting departments for billion dollar brands, PE-backed companies, and startups, Nikki knows that accounting tells the real story of a business.
Nikki has landed coverage in print and digital platforms including Bloomberg Accounting & Tax, Reader's Digest, and the Journal of Accountancy. Her CPA Exam Coaching Program had a 100% pass rate in the first quarter that it launched. She's recognized as a Top 40 Under 40 in the Accounting Profession by CPA Practice Advisor and serves on the AICPA's Academic Executive Committee.
In addition to her expertise in accounting & writing, Nikki is the host of The WERKin' Mommas podcast.
Catch Nikki on social media @NikkWinstonCPA sharing accounting insights, career development tips, and all things mom life.
Support Us
Ditch the "running on fumes" mentality. We're changing the definition of a working mom from overwhelmed and underappreciated to being celebrated and unapologetic for wanting it all - kids, a career, business owner, stay-at-home mom and whatever else she chooses!
We want to relieve Moms of errands & tasks that can be delegated so they can spend more time doing things they love.