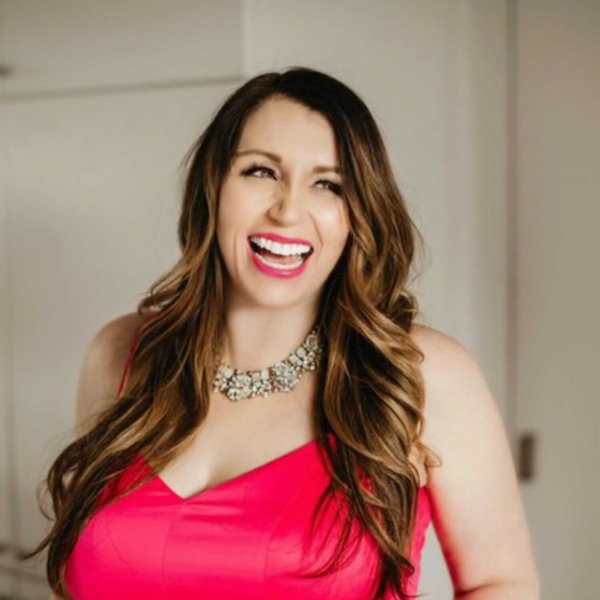 We talk about two very contrasting topics on this podcast! First of all Lindsay is fascinating to talk to about business and employees... then we circle around to her chronic hip pain and how she shifted it through osmosis on a clubhouse room she hosted for me!
A bit about Lindsay...
Lindsay Mustain is the world's leading authority on executive workplace thought leadership with the deliberate alignment of talent and zones of genius through Intentional Career Design.
Lindsay works oracle genius magic with the top 1% of the 1% professional thought leaders, change makers, and high performers to identify their zone of genius, distill their most powerful narratives, amplify their expert brand, and create limitless professional opportunities to share your brilliance in a dream opportunity, with the perfect organizations, and at the highest salary.
It is Lindsay's mission to empower driven and high performing CEOs, executives, and leaders to cultivate human-centric workplaces that align their people to the zone of Career Power; the zone of genius that allows talent to embody the four pillars of Passion, Purpose, Pursuit, and Profitability.
As a 2x best-selling author and formerly the most visible employee of Amazon, Lindsay has helped 25 of best and brightest mad genius leaders of the Fortune 500 create Intentional Career Design - a reimagined and bleeding edge HR philosophy that transforms organizations into profit powerhouses.
Too long have we relied on managing people through antiquated and outmoded HR structure by building unnecessary policies and creating fluffy engagement strategies that do nothing to empower your workforce to grow and scale a business.
Her answer?
Burn traditional Human Resources to the ground.
Stop treating your people like toddlers that need to be babysat, coddled, or bribed into doing work by giving them the tools to express their true genius and get out of their fucking way.
You can create an environment that drives explosive revenue growth and industry innovation under the guidance of new paradigms of people leadership.
How do you pull it off?
1. The Human Centric Workplace
2. Intentional Career Design
3. Transcendent CEO Leadership
Alignment of these three principles creates an empowering environment where you attract, hire, retain, and grow the best talent on the planet and drive massive profit for industry revolutionaries.
Connect with Lindsay on...
LinkedIn on how to build a high performance work culture at: http://linkedin.com/in/lindsaymustain/
https://www.asklindsay.co/home
If you're keen to join my upcoming info webinar on how to work with the mind-body connection with your years of study register here...
Thursday 16th September 12.30pm NZT
The Art Of Listening To Your Body
My name is Dr. Jin Ong I'm a cathartic release therapist, professionally trained as an osteopath, psychosomatic therapist, western acupuncturist and herbalist.
I'm fascinated by the mind-body connection and how your physical body is a manifestation of your emotional state.
My aim is to create awareness to the underlying emotions behind pain, injury and disease in the body as well as behvioural dysfunctions and mental imbalances. I do this using a unique blend of eastern and western philosophies and a good dose of intuition.
I love reading the body and what it's really trying to tell us through it's physical presentation, injury, pain or illness. I call it the art of listening to your body. It's all about understanding yourself and others on a deeper level.
I guide people to recognise their purpose in the world by bringing light to the issues that hold them back. I do this through an intuitive understanding of how the body speaks to us and help clients develop their emotional awareness and take actionable steps to achieve their goals.
If you want to learn to tap into your innate intuitive sense in an easy to understand way come and join me.
Pain stories are fascinating and there is so much we can learn from them. Join me as I'm joined by inspirational people who share how their life changed after their painful experience- what they had to surrender to and how their life looks now.