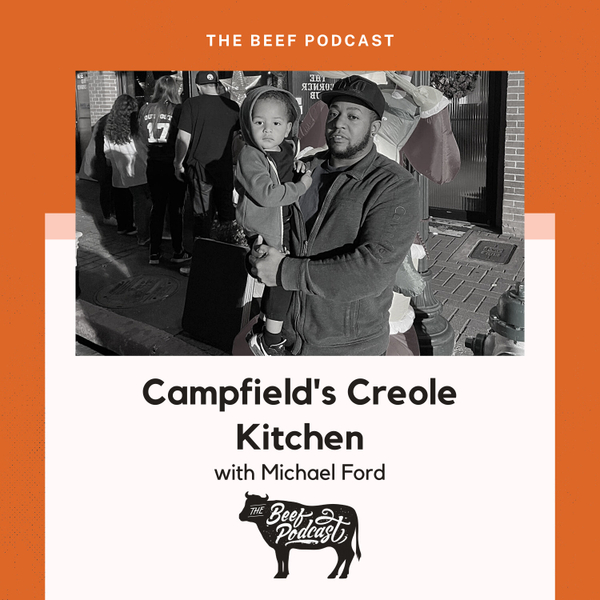 The Beef Podcast
Cooking With a Purpose with Campfield's Creole Kitchen feat. Michael Ford
Welcome to a brand new episode of The Beef! Joining us today is Michael Ford with Campfield's Creole Kitchen. Tune in to hear the story of how Michael drove all the way to The Beef's HQ to serve his incredible Boudin Balls to Andrew before we dive into Michael's career history leading up to starting his own business. These balls were the beginning of his business, before he introduced crawfish to the menu. Hear the story of how he got started, and what motivated him to take the leap and leave his full time job to pursue his passion, before achieving some unexpected success. Find out what's on the menu, get some recipe tips from a master in his trade, hear the story of how his passion-driven business grew from a hobby to a full time job, and find out how you can get involved!
Key Points From This Episode:
The story of how Michael drove all the way to the Beef's HQ with Boudin Balls for Andrew.
Michael's career history leading up to working in Campfield's Creole Kitchen. 
How John ended up as a full-time paid fireman.
A word about our sponsor: Community Bank of Texas.
How he made Boudin Balls as a hobby, before getting started with crawfish. 
How he found happiness quitting his full time job and starting his own food business.
Why both John and Michael find their respective passions so rewarding. 
What it feels like to receive positive feedback from folks. 
Why being raised in Louisiana was his formal training.
Why he likes to check out other Creole restaurants to compare his food to theirs.
How good crawfish has been seasoned before it is removed from the pot.
The story of how he met his wife who is from Texas before moving there himself.
Where his business name comes from: his brother who passed away from cancer.
Drivers in Louisiana, Texas, and Florida.
What's on the menu at Campfield's Creole Kitchen. 
How to get in contact with Campfield's Creole Kitchen on social media and via email.
How to reach Campfield's Creole Kitchen on +504 407 1760.
Average price points for his products and what his preparation process looks like.
Why he is considering introducing a spicy chicken sandwich to his menu. 
A tip: season your chicken the night before you cook it, and don't put okra in gumbo.
How to support their business without spending any money. 
Tweetables:
"I would wake up to go to work, I wasn't happy. While I'm at work, ten, eleven hours a day, I'm thinking about food, what can I do to make that better." — Michael Ford [0:11:39]
"My formal training was as a kid, knowing how it's supposed to taste. My grandmother's cooking, all the women in my family. If I don't get it to taste like this, it ain't good." — Michael Ford [0:19:56]
"I'm cooking authentic, cajun, Creole food. Louisiana style cooking where you'll find your crawfish etouffee, jambalaya, fried fish, pastas, red beans and rice, fried fish, whatever you want! Boudin balls, that's a big hit." — Michael Ford [0:35:26]
Links Mentioned in Today's Episode:
Campfield's Creole Kitchen Email
Campfield's Creole Kitchen on Instagram
Campfield's Creole Kitchen on Facebook
The Beef
Small businesses are the backbone of America and they help keep the Texas spirit alive. But, did you know, as many as 50% will close their doors forever after just five years? Well, we're here to change that, this is THE BEEF Podcast. We know how tough it is to be an Entrepreneur these days. We're giving small business owners a platform to share their story. You'll hear it all, the highs and the lows, the good and the bad, and everything in between. We are proudly brought to you by Beefy Marketing.
**The views expressed here are solely representative of those stating their opinions and does not necessarily reflect the views of John Kelley or Beefy Marketing. The Beef Podcast invites guests to speak of their experience and offer personal opinions on a range of topics, none of which is censored or scripted. Nothing expressed in any episode should be taken as advice for any subject including financial decisions, medical decisions or life choices. Please consult an appropriate expert if you have questions regarding any topic discussed on The Beef.**
Meet the Host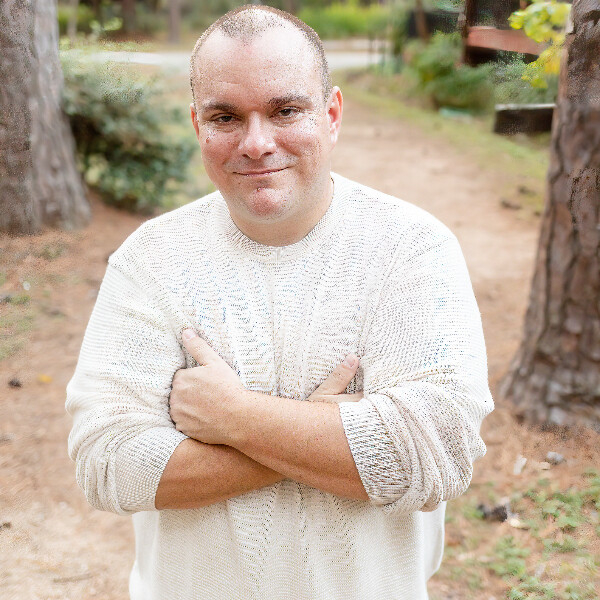 John is a Texas firefighter, entrepreneur and marketing advisor. As a business major, small business owner and marketing advisor for Beefy Marketing, he has become very familiar with the challenges entrepreneurs face every day. Bringing his humor and love for helping others to The Beef, he dives deep into what makes each business tick, helping bring useful information to other small business owners. Learning all about a business and putting them into the spotlight gives listeners a reason to visit each business featured and give them a try.
https://linktr.ee/johnthemarketer