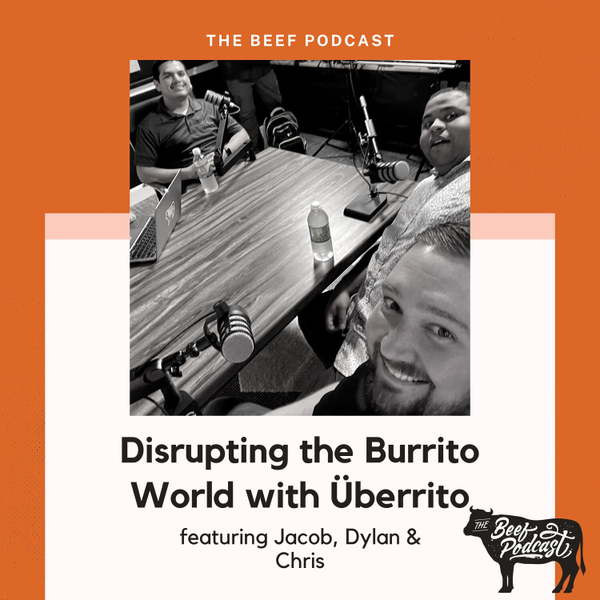 The Beef Podcast
Disrupting the Burrito World with Überrito featuring Jacob, Dylan & Chris
Welcome back to the Beef! We've got a full house today with Jacob, Chris, and Dylan from Überrito joining us in conversation. Überrito is a burrito shop with a new franchise coming up in Huntsville and today you'll hear the story of how Dylan uprooted his life to become Jacob's business partner in their franchise of Überrito, and why they are so passionate about the brand. Learn about their backgrounds in the restaurant industry, and what motivated them to move forward into a space where there was a payout for them, rather than building someone else's business. Chris shares the story of how he met Jacob and Dylan, and reveals the character traits he noticed that caused him to trust them and invest in their ideas. You'll hear about the best items on the menu and the amazing variety they have on offer, as well as where to find their locations and what they plan to do next. Tune in to hear from this inspiring team today!
Key Points From This Episode:
Meet today's guests, Jacob, Chris and Dylan from Überrito.
Today's ice-breaker question: what would you do with an extra hour in your day?
A word of thanks to the Community Bank of Texas.
The story of how Jacob and Dylan started their business partnership and decided to open Überrito in Huntsville.
The amazing variety offered at Überrito which is difficult to find elsewhere.
Why the people behind Überrito are as important as the brand itself.
How having investment as a franchisee sets your business apart.
Dylan's background working as a GM in food before going into partnership with Jacob.
The story of how Dylan changed his plans to go into business with Jacob, with his wife's buy-in.
How Chris met Jacob and Dylan and why he has chosen to trust them.
Our favorite items on the menu, including seafood, guacamole, and plant-based options.
The freshly fried Mexican donuts they are focusing on. 
The margaritas they are serving and why they are the best.
Rice and bean options at Überrito.
Where you can find Überrito on social media and in Huntsville.
The food truck they are in the process of licensing.
Why they are excited to build a relationship with the school and the university.
The rewards program they offer at Überrito Huntsville.
Other locations they are looking at expanding to: more of Houston!
Thanks to our listeners for supporting local businesses. 
Tweetables:
"I have been working in the restaurant industry since I was sixteen years old, until I realized I had been busting my ass for all these other companies, they'd get acquired and sold and we'd get a payout. I thought, 'If I'm going to work hard, I want there to be a payout for me!'" — Jacob [0:07:15]
"We've got cilantro lime rice, we've got cauliflower rice for those who want the healthier option, freshly made black beans, pinto beans, refried beans, so many options." — Jacob [0:28:50]
Links Mentioned in Today's Episode:
The Beef
Small businesses are the backbone of America and they help keep the Texas spirit alive. But, did you know, as many as 50% will close their doors forever after just five years? Well, we're here to change that, this is THE BEEF Podcast. We know how tough it is to be an Entrepreneur these days. We're giving small business owners a platform to share their story. You'll hear it all, the highs and the lows, the good and the bad, and everything in between. We are proudly brought to you by Beefy Marketing.
**The views expressed here are solely representative of those stating their opinions and does not necessarily reflect the views of John Kelley or Beefy Marketing. The Beef Podcast invites guests to speak of their experience and offer personal opinions on a range of topics, none of which is censored or scripted. Nothing expressed in any episode should be taken as advice for any subject including financial decisions, medical decisions or life choices. Please consult an appropriate expert if you have questions regarding any topic discussed on The Beef.**
Meet the Host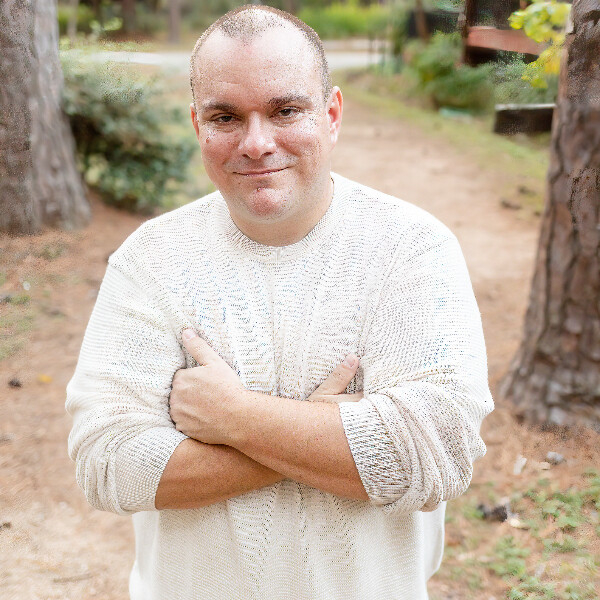 John is a Texas firefighter, entrepreneur and marketing advisor. As a business major, small business owner and marketing advisor for Beefy Marketing, he has become very familiar with the challenges entrepreneurs face every day. Bringing his humor and love for helping others to The Beef, he dives deep into what makes each business tick, helping bring useful information to other small business owners. Learning all about a business and putting them into the spotlight gives listeners a reason to visit each business featured and give them a try.
https://linktr.ee/johnthemarketer