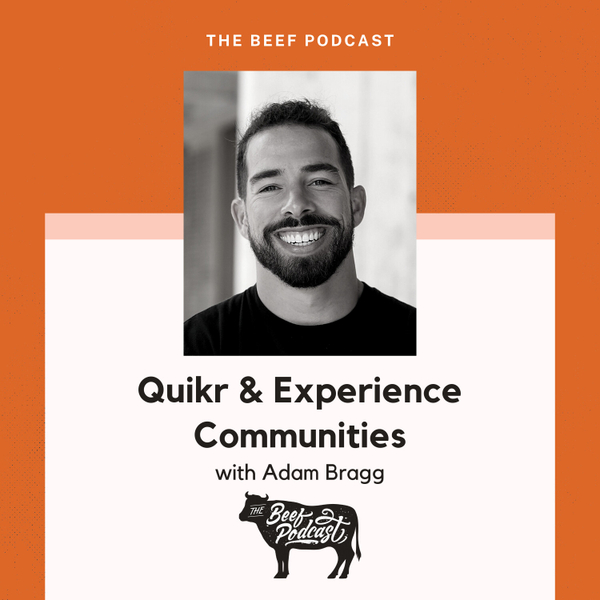 The Beef Podcast
Double Threat: Disrupting Healthcare & Education with Quickr & Experience Communities feat. Adam Bragg
Today on The Beef, we're joined by entrepreneur, speaker, and former professional athlete, Adam Bragg. Adam co-founded not one, but two innovative startup companies that are disrupting the healthcare and education industries. In this episode, he shares the astute observations out of which Quickr and Experience Communities were conceived and the goals of each of these groundbreaking startups! We learn how Quickr is putting the power back into the hands of patients, connecting them with their health records, and ensuring personalized care, while Experience Communities aims to bring the physical infrastructure of on-campus learning to online learning. To be the first to hear about the future of both education and healthcare, tune in today!
Key Points From This Episode:
The importance of storyline in marketing.
Adam Bragg describes the functions of his startups, Quickr and Experience Communities.
The pros and cons of online learning.
The aim of Experience Communities to bring the physical infrastructure of on-campus learning to online learning. 
Adam poses online learning as an entirely different medium.
How Adam and his co-founders identified the online learning system as a problem to solve.
The learning resources available outside of the college system.
Why college dropout rates are increasing.
The exorbitant cost of a college education.
The goal of Quickr to disrupt the healthcare system and connect people directly with their health records.
The benefits of Quickr, including the potential for personalized healthcare.
How to personally access and support Adam's Quickr and Experience Communities.
The structure and engaging features of the Quickr app.
How Adam's professional pole vaulting experience translates into his life as an entrepreneur. 
Tweetables:
"Online learning is the future, it makes learning accessible, but it's not fun." — Adam Bragg [0:06:46]
"Give it 10 years and there are going to be massive benefits that get showcased to being able to learn online. It's a different medium." — Adam Bragg [0:10:47]
"Fundamentally, your health story is your life story." — Adam Bragg [0:21:57]
"The availability of health information, the transparency, all of that unlocks this next generation of care that is ultimately going to benefit the patient." — Adam Bragg [0:28:55]
"We're in a world now where personalization and feeling like your voice is heard is so important." — Adam Bragg [0:32:15]
Links Mentioned in Today's Episode:
The Beef
Small businesses are the backbone of America and they help keep the Texas spirit alive. But, did you know, as many as 50% will close their doors forever after just five years? Well, we're here to change that, this is THE BEEF Podcast. We know how tough it is to be an Entrepreneur these days. We're giving small business owners a platform to share their story. You'll hear it all, the highs and the lows, the good and the bad, and everything in between. We are proudly brought to you by Beefy Marketing.
**The views expressed here are solely representative of those stating their opinions and does not necessarily reflect the views of John Kelley or Beefy Marketing. The Beef Podcast invites guests to speak of their experience and offer personal opinions on a range of topics, none of which is censored or scripted. Nothing expressed in any episode should be taken as advice for any subject including financial decisions, medical decisions or life choices. Please consult an appropriate expert if you have questions regarding any topic discussed on The Beef.**
Meet the Host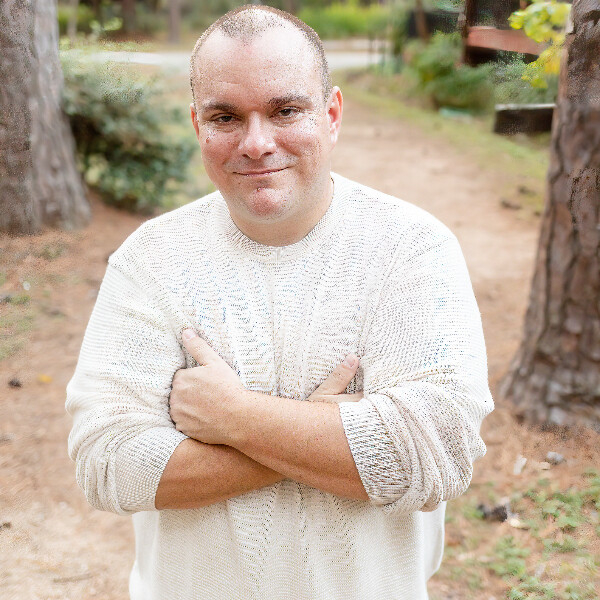 John is a Texas firefighter, entrepreneur and marketing advisor. As a business major, small business owner and marketing advisor for Beefy Marketing, he has become very familiar with the challenges entrepreneurs face every day. Bringing his humor and love for helping others to The Beef, he dives deep into what makes each business tick, helping bring useful information to other small business owners. Learning all about a business and putting them into the spotlight gives listeners a reason to visit each business featured and give them a try.
https://linktr.ee/johnthemarketer