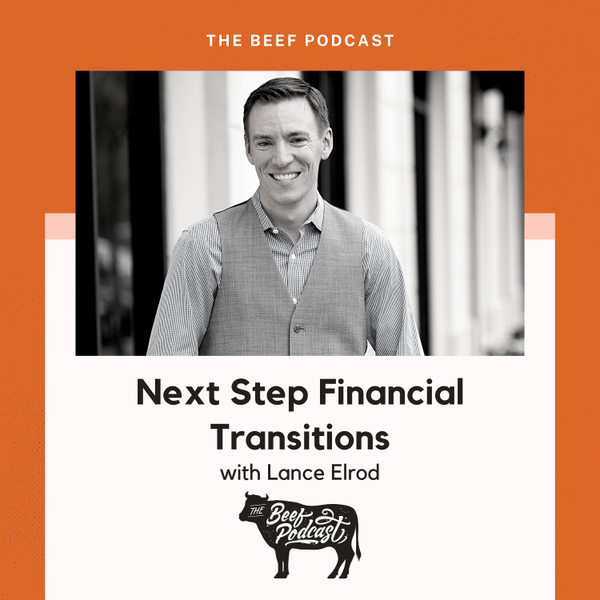 The Beef Podcast
Finances Through Marriage & Divorce with Next Step Financial Transitions feat. Lance Elrod
Many of us have postponed financial planning, or are still postponing it, for one reason or another. And sometimes those reasons can be emotional rather than rational. Whether you're determined to pay off your home as soon as possible or need to get out of student debt, financial advisors should meet you where you're at and take your goals into account. Today on the show we get together with Lance Elrod, co-owner of Next Step Divorce Solutions, as well as Next Step Financial Transitions, which he founded with his wife just over a year ago. We are also joined by co-host John Fritzsching, of the Business Growth Hacks Podcast, to talk with Lance about how he founded his business and some of the amazing ways he is serving his core customer base. In our discussion, Lance shares what he's learned as a financial planner, why it's never too early to look at your financial goals, and why everyone's ideal financial plan is unique. We also delve into how newlyweds can benefit from financial planning and why divorce proceedings shouldn't leave financial ruin in its wake. If you're interested in financial advice and are looking for a way to get started, then today's episode is for you!
Key Points From This Episode:
An introduction to today's guest, Lance Elrod along with our co-host for today's episode, John Fritzsching.
Hear Lance's responses to our ice breaker questions, including an extensive discussion on ice cream flavors and pizza toppings.
How CommunityBank of Texas is supporting small business owners.
An overview of Lance's life and education and the role that the 2008 financial crisis played in his career.
How Lance and his wife decided to start Next Step Financial Transitions together.
The value of having a financial planner early in your career.
Lance and his wife's approach to financial planning, and why every person's ideal plan is unique.
Why Next Step Financial Transitions doesn't work on commissions.
How their business uses a monthly financial planning fee.
How Lance does his planning based on what the client needs.
The role that financial planning plays when you're recently married.
Why you're never too young to get a financial roadmap.
An overview of the money mind exercise that Lance does with all his clients.
What drove Lance to start a business with his wife.
The role that a deacon at Lance's church played in his decision to start a business.
Some of the work Lance and his wife have done in helping their clients during divorce proceedings with their business Next Step Divorce Solutions.
Why a divorce shouldn't be a financially devastating process.
Some of the steps you can take to make more rational decisions during divorce proceedings.
Tweetables:
"When we think about financial planning, we want to look at stuff comprehensively. So we're both certified financial planners, my wife and I, which means we don't think of financial planning as a cookie-cutter process. We also don't think of it just as investment management." — Lance Elrod [0:18:02]
"We chose to kind of marry the assets under management and the flat fee. So that our clients know they are getting financial planning first and foremost." — Lance Elrod [0:23:54]
Links Mentioned in Today's Episode:
Next Step Financial Transitions
Next Step Financial Transitions on Facebook
Next Step Financial Transitions on Instagram
Next Step Financial Transitions on YouTube
The Beef
Small businesses are the backbone of America and they help keep the Texas spirit alive. But, did you know, as many as 50% will close their doors forever after just five years? Well, we're here to change that, this is THE BEEF Podcast. We know how tough it is to be an Entrepreneur these days. We're giving small business owners a platform to share their story. You'll hear it all, the highs and the lows, the good and the bad, and everything in between. We are proudly brought to you by Beefy Marketing.
**The views expressed here are solely representative of those stating their opinions and does not necessarily reflect the views of John Kelley or Beefy Marketing. The Beef Podcast invites guests to speak of their experience and offer personal opinions on a range of topics, none of which is censored or scripted. Nothing expressed in any episode should be taken as advice for any subject including financial decisions, medical decisions or life choices. Please consult an appropriate expert if you have questions regarding any topic discussed on The Beef.**
Meet the Host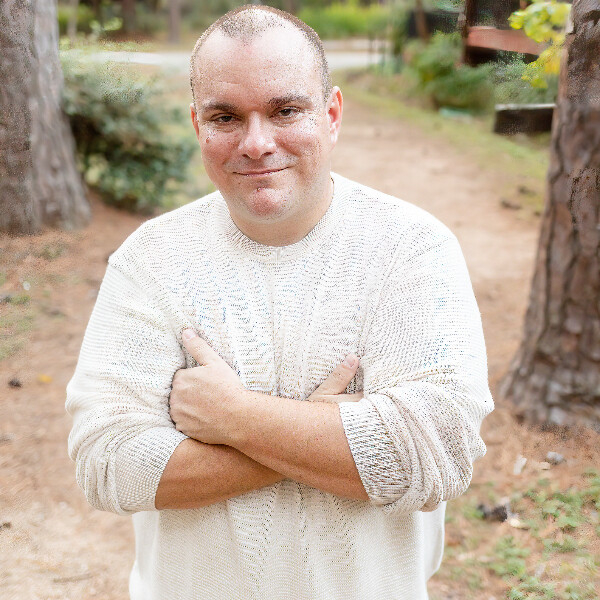 John is a Texas firefighter, entrepreneur and marketing advisor. As a business major, small business owner and marketing advisor for Beefy Marketing, he has become very familiar with the challenges entrepreneurs face every day. Bringing his humor and love for helping others to The Beef, he dives deep into what makes each business tick, helping bring useful information to other small business owners. Learning all about a business and putting them into the spotlight gives listeners a reason to visit each business featured and give them a try.
https://linktr.ee/johnthemarketer