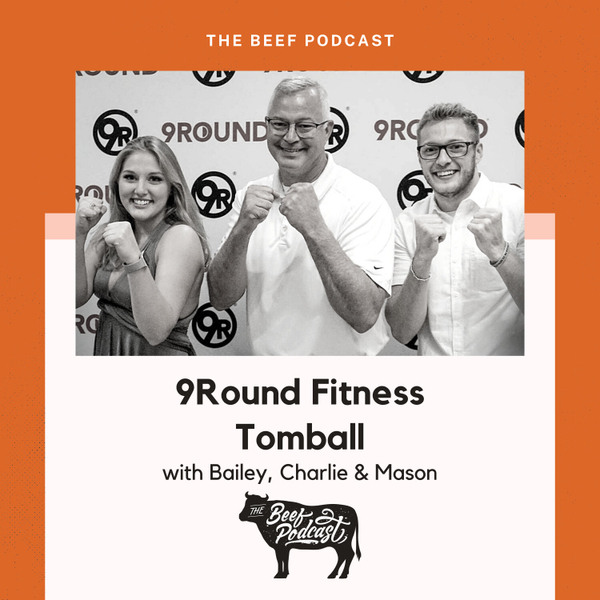 The Beef Podcast
Kickbox Your Way Into Fitness with 9Round Tomball feat. Bailey, Charlie and Mason
Welcome to a very special episode of The Beef, where we have the entire team from 9Round Tomball in the studio with us today! Join us as we speak with Charlie Mulder and his kids, Mason and Bailey. Tune in to hear their story, starting with a word of wisdom from Charlie, when it comes to workouts, choose somewhere that's going to kick your ass! You'll hear how Charlie first discovered 9Round, and Bailey and Mason share their fitness stories, before telling us about their team dynamic, and discussing the power of cultivating healthy habits. You'll learn what they offer that goes beyond training, and why their approach is to create a relationship-based facility that is high on accountability. We talk about motivation, learn how the gym is structured, and find out how to up-skill yourself using their resources from the comfort of your home. Thanks for tuning in!
Key Points From This Episode:
An introduction to today's episode which features the entire team from 9Round Tomball.
Meet Charlie, Mason, and Bailey Mulder, the family that runs 9Round Tomball.
The biggest thing Charlie wants people to know: you should go somewhere that's gonna kick your ass!
Icebreaker question: your favorite item that you bought this year.
A word about our sponsor, the Community Bank of Texas.
How Charlie first discovered 9Round and Bailey and Mason's fitness stories.
What the work dynamic is like between the three of them.
The difference that losing a small amount of weight can make.
Health, habits, and choosing which diet works for you according to your goals. 
What they offer beyond training: an online portal with a nutrition program and accountability.
Why their facility is relationship-based rather than in and out. 
How they keep it lively by changing up the workout every day. 
Why Charlie and Mason do full body workouts.
The videos available on the website and app to teach you to work out from home.
What motivates Bailey to work out: her mental health.
The relationship between exercise and mental health.
Charlie's motivation to begin exercising more after Bailey went to college.
Mason's reason for exercising and the social element.
How the color zones work in the gym. 
How to join the gym, buy merch, and follow them on all the social media channels.
Why the gym is more woman dominant and what men like about it.
Where they are located and how to find them online.
Tweetables:
"That's my biggest thing I want listeners to know: go somewhere that's gonna kick your ass, because if you're not, then what are you doing?" — Charlie Mulder [0:05:13]
"We have an online portal system that allows you to get onto a nutrition program, and the nutrition program has daily meal plans. The other thing we provide beyond nutrition is accountability." — Charlie Mulder [0:22:48]
"We're trying to build a community rather than just your average, 'go to the gym, lift weights, feel uncomfortable.' We definitely advocate for more of a relationship than just a quick in and out." — Bailey Mulder [0:25:48]
Links Mentioned in Today's Episode:
The Beef
Small businesses are the backbone of America and they help keep the Texas spirit alive. But, did you know, as many as 50% will close their doors forever after just five years? Well, we're here to change that, this is THE BEEF Podcast. We know how tough it is to be an Entrepreneur these days. We're giving small business owners a platform to share their story. You'll hear it all, the highs and the lows, the good and the bad, and everything in between. We are proudly brought to you by Beefy Marketing.
**The views expressed here are solely representative of those stating their opinions and does not necessarily reflect the views of John Kelley or Beefy Marketing. The Beef Podcast invites guests to speak of their experience and offer personal opinions on a range of topics, none of which is censored or scripted. Nothing expressed in any episode should be taken as advice for any subject including financial decisions, medical decisions or life choices. Please consult an appropriate expert if you have questions regarding any topic discussed on The Beef.**
Meet the Host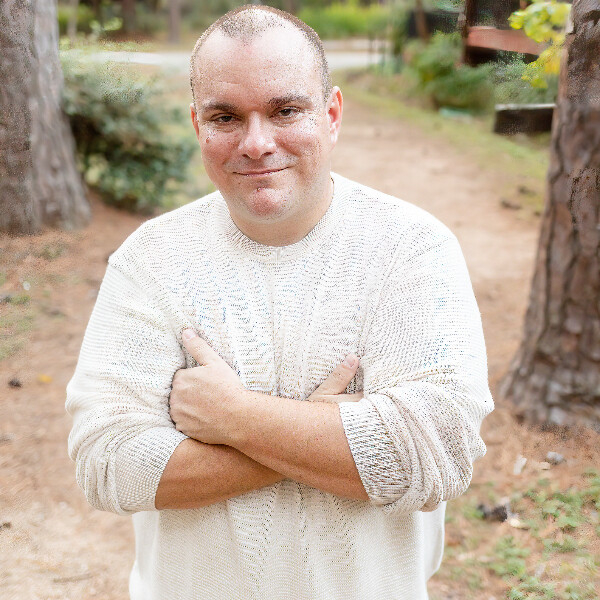 John is a Texas firefighter, entrepreneur and marketing advisor. As a business major, small business owner and marketing advisor for Beefy Marketing, he has become very familiar with the challenges entrepreneurs face every day. Bringing his humor and love for helping others to The Beef, he dives deep into what makes each business tick, helping bring useful information to other small business owners. Learning all about a business and putting them into the spotlight gives listeners a reason to visit each business featured and give them a try.
https://linktr.ee/johnthemarketer