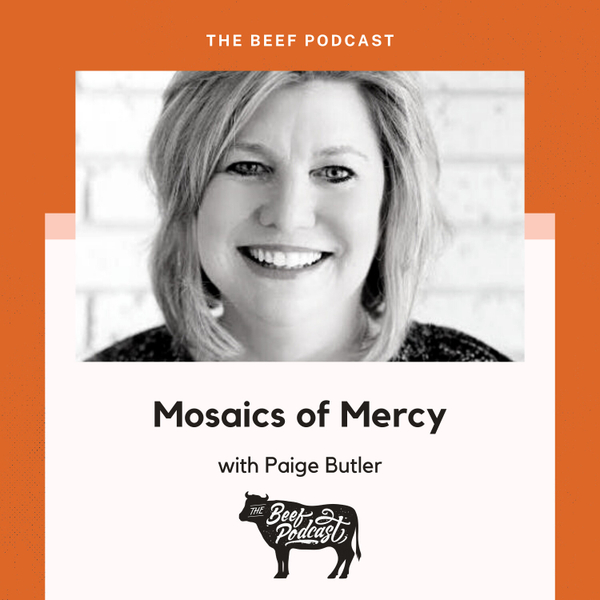 The Beef Podcast
Making the Connection to Mental Health and Addiction Recovery with Mosaics of Mercy feat. Paige Butler
Out of all the states in America, Texas is ranked second last in terms of access to care for mental health struggles. Paige Butler and the other inspirational people who make up the Mosaics of Mercy community, are determined to help as many people in the state as they can to navigate mental health and addiction recovery. In today's episode Paige shares how her daughter's struggles with mental health and addiction have impacted her own life, and how this experience led her to co-found the organization. We discuss the methods used by Mosaics of Mercy to help the people they serve, and the big project that they are currently working on. Mental health and addiction are heavily stigmatized by society, and this makes getting help a major challenge, but because of people like Paige, so many lives are being saved. 
Key Points From This Episode:
Paige's dream travel destination.
The journey that led Paige to co-found Mosaics of Mercy. 
How the COVID-19 pandemic has impacted mental health. 
Paige shares the mission of Mosaics of Mercy.
The support program of which Paige is a member. 
Paige's message of hope to everyone who is affected by mental health issues and addiction.
Where Texas is ranked in terms of access to care for mental health. 
Challenges of acquiring funding as an organization focused on mental health.
Grandmothers Raising Grandchildren; the support group that Paige runs.
How listeners can support Mosaics of Mercy. 
An upcoming project that Mosaics of Mercy has in the pipeline. 
Meaning behind Mosaics of Mercy's theme for the year; For the One.
The extent of Mosaics of Mercy's reach. 
Tweetables:
"It was so healing to us to gather together and talk about our journeys." — Paige Butler [0:07:01]
"We help families navigate mental health and addiction recovery." — Paige Butler [0:10:47]
"Everyone has a story and everyone has a different part of hope in the journey." — Paige Butler [0:15:46]
"It's hard to be a non-profit for mental health. People don't like to talk about it. People don't even like to support it financially for the most part." — Paige Butler [0:18:00]
Links Mentioned in Today's Episode:
Mosaics of Mercy Phone Number: (346) 703-0051 
Mosaics of Mercy Email Address
The Beef
Small businesses are the backbone of America and they help keep the Texas spirit alive. But, did you know, as many as 50% will close their doors forever after just five years? Well, we're here to change that, this is THE BEEF Podcast. We know how tough it is to be an Entrepreneur these days. We're giving small business owners a platform to share their story. You'll hear it all, the highs and the lows, the good and the bad, and everything in between. We are proudly brought to you by Beefy Marketing.
**The views expressed here are solely representative of those stating their opinions and does not necessarily reflect the views of John Kelley or Beefy Marketing. The Beef Podcast invites guests to speak of their experience and offer personal opinions on a range of topics, none of which is censored or scripted. Nothing expressed in any episode should be taken as advice for any subject including financial decisions, medical decisions or life choices. Please consult an appropriate expert if you have questions regarding any topic discussed on The Beef.**
Meet the Host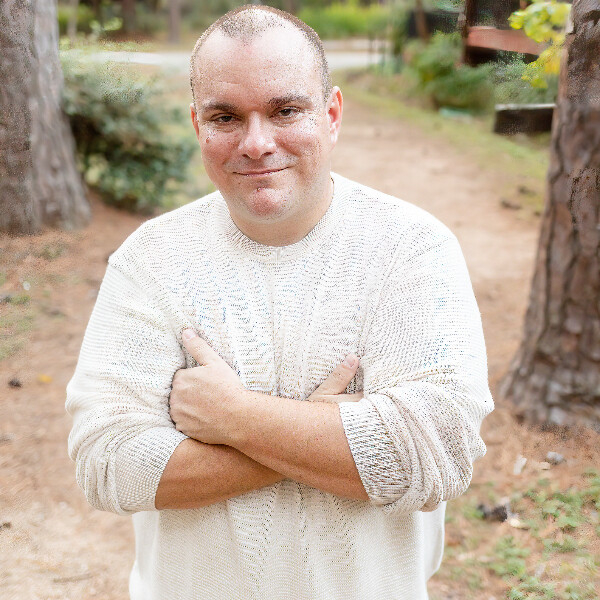 John is a Texas firefighter, entrepreneur and marketing advisor. As a business major, small business owner and marketing advisor for Beefy Marketing, he has become very familiar with the challenges entrepreneurs face every day. Bringing his humor and love for helping others to The Beef, he dives deep into what makes each business tick, helping bring useful information to other small business owners. Learning all about a business and putting them into the spotlight gives listeners a reason to visit each business featured and give them a try.
https://linktr.ee/johnthemarketer