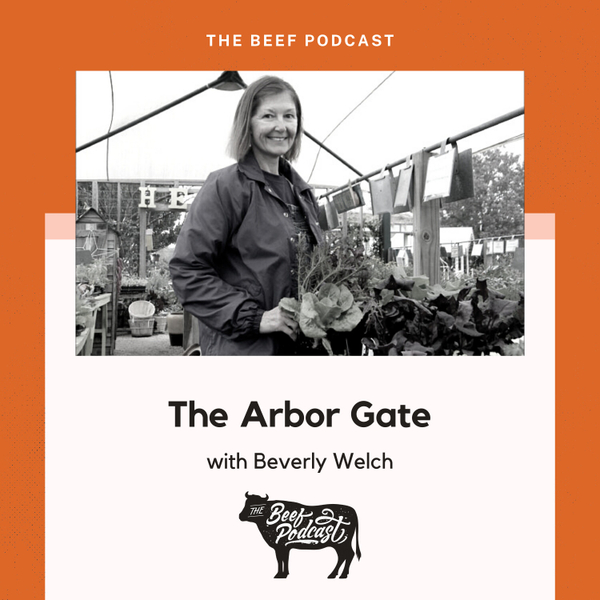 The Beef Podcast
Blossoming into Agriculture Business with The Arbor Gate feat. Beverly Welch
Thanks for tuning in to another episode of the Beef! Joining us in conversation today is Beverly Welch from The Arbor Gate. Tune in to hear the story of how she has built her business as an alternative to the big box nursery shops in Texas, with a focus on educating her customers to build and care for their own gardens. Prior to the pandemic, The Arbor Gate offered complimentary classes that even the most masterful gardeners could learn from. Today, their education of clients looks quite different, taking the form of thorough in person conversations and guidance. The Arbor Gate is truly a Mom and Pop Shop, and you'll hear about the products that set customers up for success at home. Much like the Beef, The Arbor Gate aims to be a resource first, with their sales coming second, and they are certainly reaping the rewards. Tune in to hear more about Beverly and her husband's business model and how you can get involved today.
Key Points From This Episode:
•   An introduction to today's guest, Beverly, with the Arbor Gate.
•   Ice-breaker question: the habit at work you are trying to break.
•   The story of how the Arbor Gate started.
•   What the Arbor Gate offers that's different from big box stores: education.
•   The educational classes they offered before the pandemic.
•   Why it's so important to offer local products: these plants are acclimated to the area.
•   The art element of what is offered by the Arbor Gate to personalize your garden.
•   What is stocked at the gift shop on their property for interior and outdoor decor.
•   The surge that has helped them to get through a really difficult time.
•   How Beverly's in-person consultations make a big difference to how she does business.
•   Educational classes that were appropriate even for master gardeners.
•   Why Beverly's business is truly a 'Mom and Pop Shop'.
•   The best way to support the Arbor Gate: shop, visit the website, subscribe to their newsletter, read the blog, and follow them on social media.
•   Their incredible blog which includes writing by horticulturist Greg Grant.
•   Why they make their own food, soil and compost.
•   The Completely Easy Method that can be ordered on the website.
•   Being a resource first and how that ties into the principles of the Beef.
Tweetables:
"First and foremost, education. We want our customers to be well educated on the climate, what to plant, where to plant, when to plant. That's really important." — Beverly Welch [0:10:16]
"We offer celebrity service to every single one of our clients. We want them to have a great experience." — Beverly Welch [0:10:54]
"We have an incredible blog. We have people such as Greg Grant who is a well-known horticulturist in Texas. His story is amazing. He's an incredible writer. It's like he's sitting here, talking to you, not elevated out of reach for the common person." — Beverly Welch [0:22:02]
Links Mentioned in Today's Episode:
The Beef
Small businesses are the backbone of America and they help keep the Texas spirit alive. But, did you know, as many as 50% will close their doors forever after just five years? Well, we're here to change that, this is THE BEEF Podcast. We know how tough it is to be an Entrepreneur these days. We're giving small business owners a platform to share their story. You'll hear it all, the highs and the lows, the good and the bad, and everything in between. We are proudly brought to you by Beefy Marketing.
**The views expressed here are solely representative of those stating their opinions and does not necessarily reflect the views of John Kelley or Beefy Marketing. The Beef Podcast invites guests to speak of their experience and offer personal opinions on a range of topics, none of which is censored or scripted. Nothing expressed in any episode should be taken as advice for any subject including financial decisions, medical decisions or life choices. Please consult an appropriate expert if you have questions regarding any topic discussed on The Beef.**
Meet the Host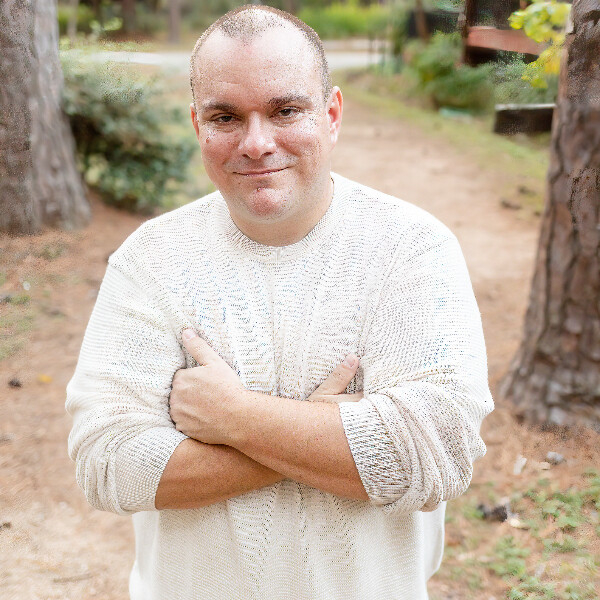 John is a Texas firefighter, entrepreneur and marketing advisor. As a business major, small business owner and marketing advisor for Beefy Marketing, he has become very familiar with the challenges entrepreneurs face every day. Bringing his humor and love for helping others to The Beef, he dives deep into what makes each business tick, helping bring useful information to other small business owners. Learning all about a business and putting them into the spotlight gives listeners a reason to visit each business featured and give them a try.
https://linktr.ee/johnthemarketer