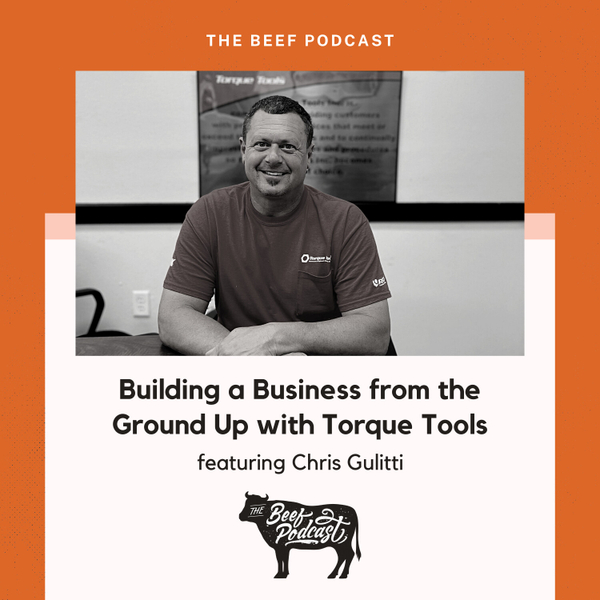 The Beef Podcast
Building a Business from the Ground Up with Torque Tools Feat. Chris Gulitti
Welcome to another episode of The Beef! With us today, we have Chris Gulitti from Torque Tools. A fast-growing business with the customer service ethic of a mom and pop shop, Torque Tools caters to a huge variety of industrial businesses in Texas and beyond. During our conversation with Chris, he reveals the nuts and bolts of the day-to-day operations of the business, where he offers sales, service, rental, calibration, tool repair, and more. Hear what sets Torque Tools apart and the story of how it has grown into a flourishing business, thriving through the pandemic and building a strong team of employees with amazing buy-in to the business. For all this and so much more, make sure not to miss our discussion with Chris Gulitti from Torque Tools!
Key Points From This Episode:
An icebreaker question for Chris Gulitti: what's the grossest thing he's ever eaten?
Chris tells us a bit about himself and his business, Torque Tools.
Distribution points and locations that Torque Tools operates out of.
How Chris constantly engages in business from his home office with his wife.
The story of how his wife left a very good position to be a salesman in his business.
Why the pandemic led to really good sales for plastic.
The coolest thing Chris has seen his products used in: Hoover Dam.
Why his industry is so unique.
What Torque Tools offers: sales, service, rental, calibration, tool repair, and more!
How customer service sets Torque Tools apart from other businesses. 
Why Chris believes you have to have buy-in from your employees.
How you can get involved by recommending Torque Tools to anyone who might need them. 
How to support them by liking and sharing their content on social media.
Tweetables:
"You gotta give it 100 percent effort. If you give it half effort, you're going to get half a result." — Chris Gulitti [0:10:42]
"It's a unique business to be in. You're never doing the same thing every day. I've climbed wind towers in the morning and been on a railroad in the afternoon." — Chris Gulitti [0:17:25]
Links Mentioned in Today's Episode:
John the Marketer on Instagram
The Beef
Small businesses are the backbone of America and they help keep the Texas spirit alive. But, did you know, as many as 50% will close their doors forever after just five years? Well, we're here to change that, this is THE BEEF Podcast. We know how tough it is to be an Entrepreneur these days. We're giving small business owners a platform to share their story. You'll hear it all, the highs and the lows, the good and the bad, and everything in between. We are proudly brought to you by Beefy Marketing.
**The views expressed here are solely representative of those stating their opinions and does not necessarily reflect the views of John Kelley or Beefy Marketing. The Beef Podcast invites guests to speak of their experience and offer personal opinions on a range of topics, none of which is censored or scripted. Nothing expressed in any episode should be taken as advice for any subject including financial decisions, medical decisions or life choices. Please consult an appropriate expert if you have questions regarding any topic discussed on The Beef.**
Meet the Host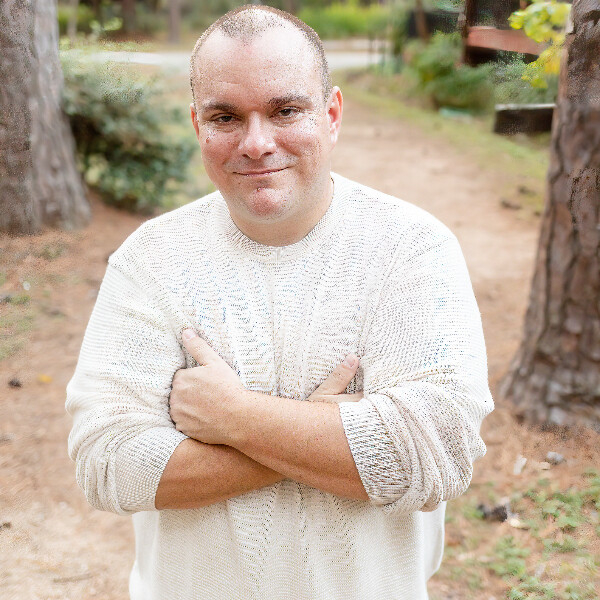 John is a Texas firefighter, entrepreneur and marketing advisor. As a business major, small business owner and marketing advisor for Beefy Marketing, he has become very familiar with the challenges entrepreneurs face every day. Bringing his humor and love for helping others to The Beef, he dives deep into what makes each business tick, helping bring useful information to other small business owners. Learning all about a business and putting them into the spotlight gives listeners a reason to visit each business featured and give them a try.
https://linktr.ee/johnthemarketer