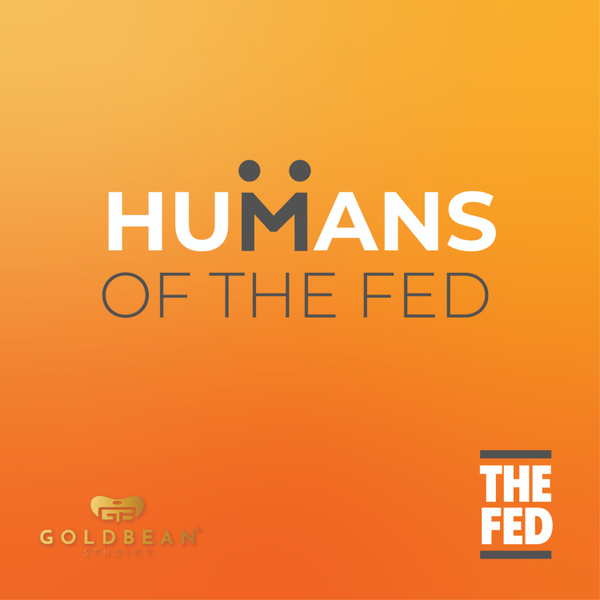 Humans of The Fed
Meet Ike - Holocaust Survivor, Windermere boy, giant of Jewish history
E6
2:13:59
November 10th 2021
Itzik Alterman – Ike, as he is affectionately known – is a sprightly, immaculately dressed, active 93-year-old. A lover of golf and still a regular on the tees in his tenth decade, his outward appearance hides the truth of the incredible suffering he has endured and witnessed.
Ike is a Holocaust Survivor.
Ike survived four concentration and death camps – Blizyn, Auschwitz-Birkenau, Buchenwald, Theresienstadt – as well as a death march. His childhood destroyed by the outbreak of war, Ike's journey led him through unimaginable anguish and grief, to the infamous places whose names are imprinted upon the minds of humanity.
With almost his entire family wiped out by the Nazis, Ike came to England as one of 'The Windermere Children' – the children who were given safe passage after the war – and began to slowly rebuild his life. Finding stability and happiness with his wife and children – his 'new family' as he calls them – Ike oversaw the creation of a thriving jewellery business in Manchester, eventually carving out a life for himself which defied his oppressors.
A participant in The Fed's 'My Voice' project, chronicling the entire life stories of Holocaust Survivors and refugees, Ike published his life story book in 2020; a testament to his survival and a treasured artefact for future generations.
Ike has only been able to speak about his experiences in recent years. More than 75 years after the Shoah – the Holocaust – we are blessed and privileged to present an astonishing first-person account of the Holocaust and a rebuilt life from a giant of Jewish history.
This is his story.
For more information on the My Voice project, email [email protected].
Humans of The Fed
Welcome to the Humans of the Fed podcast.
Life is 10% what happens, 90% how you react to it, and the everyday experiences of everyday people often provide some of the most fascinating and unique stories.
Humans of The Fed delivers a regular captivating conversation with some of the individuals who make up our organisation and community, weaving honesty and emotion to create an intimate experience which is both raw and inspiring.
If you're a fan of human interest, you know that you can transform a stranger into a friend just by hearing their story; join us, and get to know the Humans of The Fed.
For more information visit www.thefed.org.uk or email [email protected].