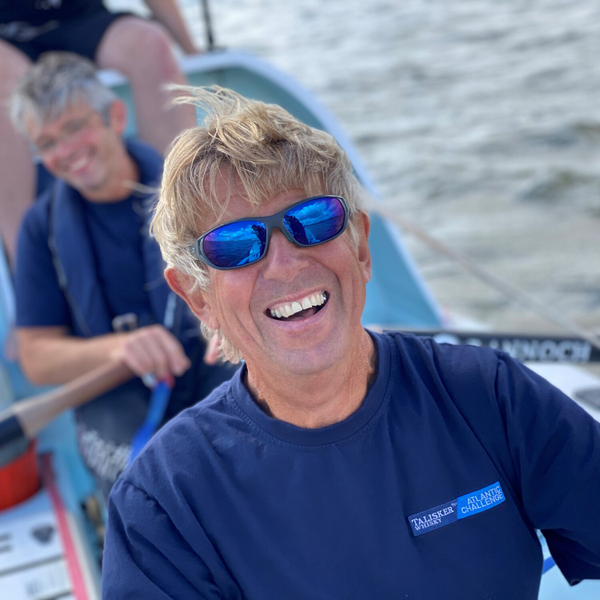 The G&T Sessions
Guy Rigby, The Entrepreneurs' Adviser & Rower, The Entrepreneur Ship with David Murray
S2E144
48:44
December 8th 2021
We are so pleased to release today's episode of The G&T Sessions Podcast show with Guy Rigby. Vision. Ambition. Enthusiasm and Determination. These are some of the qualities Guy most admires. As an entrepreneurial adviser with a financial background and a restless spirit, he has been lucky to spend almost all his life advising founders and management teams of growing, SME businesses. It's been a stimulating journey, encompassing many exciting success stories. In terms of experience, he has been the senior partner of two accountancy firms, a managing director, a finance director, a sales and marketing director, a charity trustee, an executor, a chairman and a non-executive director. In 2010 he decided to write it all down. Guy's book, "From Vision to Exit – The Entrepreneur's Guide to Building and Selling a Business" received wide critical acclaim, becoming one of Amazon's best-selling business books when it was published in 2011. He now split my time between chairing and promoting the Entrepreneurial Services Group at Smith & Williamson, and running his own advisory and mentoring business, "The Entrepreneurs' Adviser". In two days from today, 10h December 2021, Guy and David Murray will attempt to break the record for the oldest pair to row across the Atlantic. With a combined age of 124, they will compete in the Talisker Whisky Atlantic Challenge, to make a successful East/West crossing in under 60 days. The Entrepreneur Ship purpose is to promote entrepreneurship in all its aspects and to raise funds for a charity focusing on supporting young and aspiring entrepreneurs who are or who are seeking to create sustainable, socially responsible businesses which support both local and global communities. Most Atlantic crossings are made by teams of four and take about 30-40 days. Rowing as a pair, however will make life far more challenging, increasing each individual's responsibilities and substantially lengthening the crossing. The Entrepreneur Ship will depart from La Gomera (an island just to the west of Tenerife) in December 2021. The destination will be Nelson's Dockyard in Antigua, arriving sometime in February 2022. Personally, I took a great inspiration from this episode with Guy & David's mission and have kindly been allowed to sponsor Lily, The Entrepreneur Ship. The Unleash Your Unicorn brand is proudly on the bow of Lily, #UnleashYourUnicorn is a community launching in Q1 2022 for Tech Founders who need help to take their amazing ideas to impact. If you are interested in joining the community see the link below. Guy like myself, firmly and passionately believes in innovation & entrepreneurship and I can relate wholeheartedly to Guy's motto - "If it isn't broken, break it" - there's always a better way. Such a great episode and an amazing mission for Guy and David. Gods speed and safe passage and wish you all the best with the row to the finish in Antigua.
LinkedIn Guy Rigby | LinkedIn
Twitter (1) Guy Rigby (@guyrigby) / Twitter
The Entrepreneur Ship on LinkedIn (6) The Entrepreneur Ship : Company Page Admin | LinkedIn
The Entrepreneur Ship on Twitter (1) The Entrepreneur Ship 2021 (@_Entrepreneur21) / Twitter
Link to YouTube video of recent training in Dartmouth - https://youtu.be/KfUqfJyjtxY
The G&T Sessions
We cover G = Growth from a Personal & Business perspective, as it is a fascinating and compelling topic to share stories and experiences, and T = Technology, something that is everywhere and is firmly here to stay...asking the questions about what does it mean, is it for good, how do we harness it and ensure it helps our future.
So, in the G&T Sessions Podcast, we are speaking directly to ourselves, when we were younger, not as wise as we are today, how could we know how transformative that Technology would affect the world .... And know how getting your personal growth and mindset in order, is a key building block and enabler to any organisation or business idea you want to scale.
We're going to try to take you, the audience, on a journey through the stories and lessons of gifted and talented people who have written their own personal growth stories, dealt with amazing peaks and character building valleys, but have learned and carved their own path to making their own history and future.
#Gifted #Talented.
Given Tech now integrates into so many areas of our life and many people see this as their new path for opportunity, we will also discuss Tech with our guests who are growing, advising, supporting, coaching and innovating in and around technology and so the founders, co-founders, entrepreneurs, CEO's, leadership teams of tomorrow will know how to realise their dreams, find and unleash their own ideas to become unicorns, build new markets, new businesses & disrupt the world for the greater good.
#Growth #Tech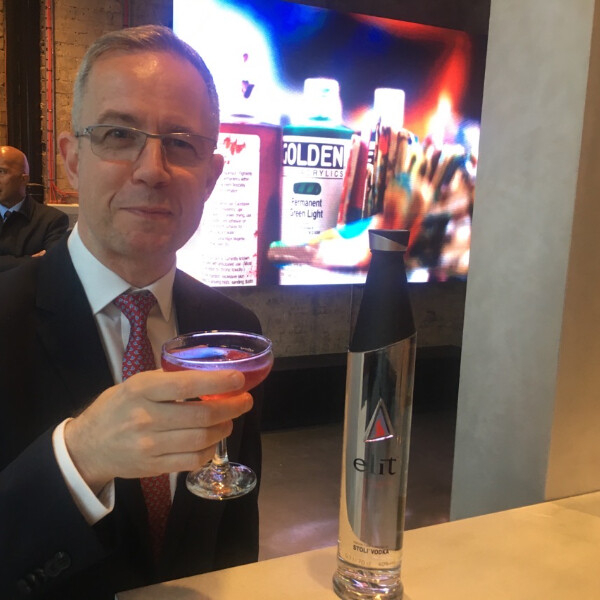 Andrew Turner has worked for corporates, start-ups within corporates and start-ups in UK, EMEA, USA and Asia and proud alumni of organisations including GE, SAP, Tesco, WANdisco, EE & Telefonica and now having gone plural, supporting multiple organisations on growth strategy besides spreading the word with The G&T Sessions https://www.linkedin.com/in/iamandrewjturner/
Support Us
Become a Patreon