Iskren is on a mission - KindLink - the social network for sustainable businesses and transparent non-profits, Iskren Kulev is the co-founder and CEO of KindLink, the online platform where businesses and charities connect and manage their corporate social responsibility, fundraising, volunteering, donor Customer Relationship Management, and measure and share their sustainability impact. He has a background in FinTech, and he holds an MBA from Henley, one of the top 5 UK business schools. Through his work with KindLink, Iskren has received coverage from international news outlets such as the BBC and Bloomberg TV. Founded in 2015, KindLink started as a movement to bring greater transparency to the charity sector, and help entities in the space attract more donations. It evolved into the go-to place for companies that are looking to manage their CSR and find more causes worthy of support in the process, as well as empower their team to place doing good at the core of their work life. KindLink also offers extensive support for charities in all their endeavours - from fundraising to attracting new supporters through the newly-launched marketplace for opportunities. KindLink has a current ecosystem of over 1,300 charities around the world. KindLink has a board of four directors and is led by Iskren Kulev, CEO and Founder. Wonderful episode with Iskren where he shares his journey from zero to today, and the peaks and valleys of his own personal path to success. Iskren and Kindlink have also very kindly agreed to provide their platform for my Motor Neurone Disease Association Charity Fundraise, which I announced on my Birthday in April 2021. This will allow me to collect donations to raising £1M [$1.4M] for MNDA during the 2022 and 2023 period with a series of challenges and events to raise awareness and critical funding on research and to help individuals and families affected by MNDA. MND was the condition that took my father, Ray to the next life 16 years ago and I am proud to be given a place to run the London Marathon in October 2022 to honour his life and this mission #1MMND. Thank you Iskren and enjoy the episode!
Social links
https://www.facebook.com/kindlinked ; 
The G&T Sessions
We cover G = Growth from a Personal & Business perspective, as it is a fascinating and compelling topic to share stories and experiences, and T = Technology, something that is everywhere and is firmly here to stay...asking the questions about what does it mean, is it for good, how do we harness it and ensure it helps our future.
So, in the G&T Sessions Podcast, we are speaking directly to ourselves, when we were younger, not as wise as we are today, how could we know how transformative that Technology would affect the world .... And know how getting your personal growth and mindset in order, is a key building block and enabler to any organisation or business idea you want to scale.
We're going to try to take you, the audience, on a journey through the stories and lessons of gifted and talented people who have written their own personal growth stories, dealt with amazing peaks and character building valleys, but have learned and carved their own path to making their own history and future.
#Gifted #Talented.
Given Tech now integrates into so many areas of our life and many people see this as their new path for opportunity, we will also discuss Tech with our guests who are growing, advising, supporting, coaching and innovating in and around technology and so the founders, co-founders, entrepreneurs, CEO's, leadership teams of tomorrow will know how to realise their dreams, find and unleash their own ideas to become unicorns, build new markets, new businesses & disrupt the world for the greater good.
#Growth #Tech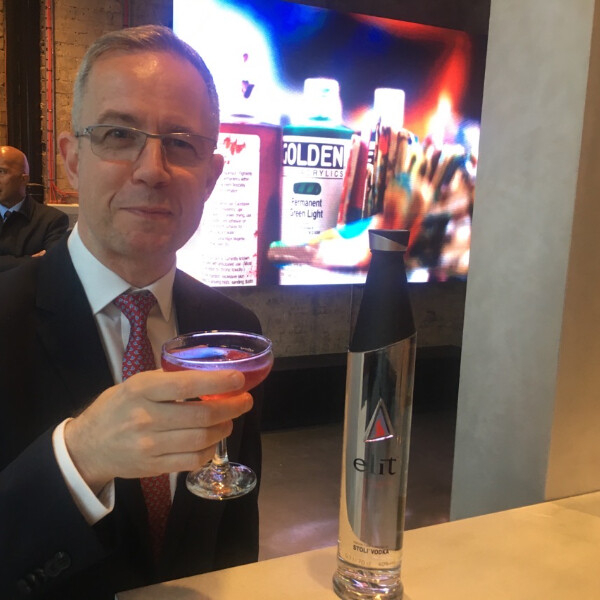 Andrew Turner has worked for corporates, start-ups within corporates and start-ups in UK, EMEA, USA and Asia and proud alumni of organisations including GE, SAP, Tesco, WANdisco, EE & Telefonica and now having gone plural, supporting multiple organisations on growth strategy besides spreading the word with The G&T Sessions https://www.linkedin.com/in/iamandrewjturner/
Support Us
Become a Patreon