Welcome to 2022, and pleased with achieving my 70th Episode of The G&T Sessions today, with Jeroen Corthout, Co-Founder & CEO of Salesflare. Jeroen joins the show from Antwerp, Belgium where Salesflare global HQ is based, and this was a great episode covering the journey from finding a problem worth solving to building an at scale global software business over the last 7 years. Salesflare, os an intelligent CRM built for SMBs selling B2B, mostly popular with agencies and SaaS companies. Salesflare itself was founded when Jeroen and his co-founder Lieven wanted to manage the leads for their own software company in an easier way. They didn't like to keep track of them manually and built Salesflare, which pulls customer data together automatically. It's now the most popular CRM on Product Hunt and top rated on review platforms like G2 for its ease of use and automation features. Jeroen shares some great insights, his peaks and valleys in a market that is gigantic and growing at pace. Enjoy the episode and welcome to more Episodes in 2022 and beyond...as our plan this year is to achieve 150 episodes at least if we can do it !! Let's go !
The G&T Sessions
We cover G = Growth from a Personal & Business perspective, as it is a fascinating and compelling topic to share stories and experiences, and T = Technology, something that is everywhere and is firmly here to stay...asking the questions about what does it mean, is it for good, how do we harness it and ensure it helps our future.
So, in the G&T Sessions Podcast, we are speaking directly to ourselves, when we were younger, not as wise as we are today, how could we know how transformative that Technology would affect the world .... And know how getting your personal growth and mindset in order, is a key building block and enabler to any organisation or business idea you want to scale.
We're going to try to take you, the audience, on a journey through the stories and lessons of gifted and talented people who have written their own personal growth stories, dealt with amazing peaks and character building valleys, but have learned and carved their own path to making their own history and future.
#Gifted #Talented.
Given Tech now integrates into so many areas of our life and many people see this as their new path for opportunity, we will also discuss Tech with our guests who are growing, advising, supporting, coaching and innovating in and around technology and so the founders, co-founders, entrepreneurs, CEO's, leadership teams of tomorrow will know how to realise their dreams, find and unleash their own ideas to become unicorns, build new markets, new businesses & disrupt the world for the greater good.
#Growth #Tech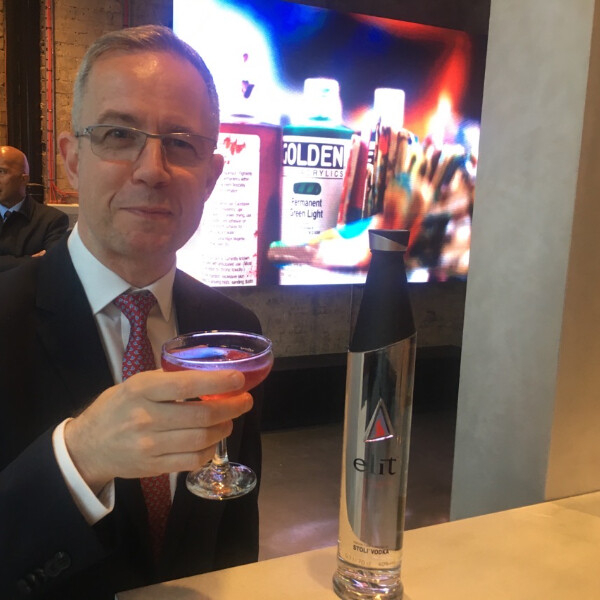 Andrew Turner has worked for corporates, start-ups within corporates and start-ups in UK, EMEA, USA and Asia and proud alumni of organisations including GE, SAP, Tesco, WANdisco, EE & Telefonica and now having gone plural, supporting multiple organisations on growth strategy besides spreading the word with The G&T Sessions https://www.linkedin.com/in/iamandrewjturner/
Support Us
Become a Patreon