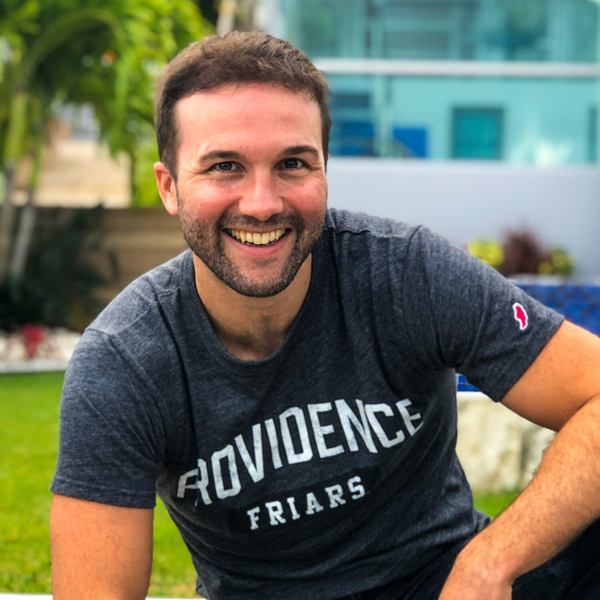 The G&T Sessions
John Lee Dumas, Founder & Host of EOF & Author, The Common Path to Uncommon Success
S2E120
13:23
February 22nd 2021
John came up with the idea to launch a daily podcast interviewing today's most successful and inspiring entrepreneurs when he realised no one else was doing it. All of his favourite podcasts – ones that shared interviews with individuals who were doing amazing things and leading inspiring lives – were once per week, and some of them only once every other week. As a Commercial Real Estate Broker, John found himself in the car every single day driving back and forth to appointments wishing there was more motivational content available to him on-demand. That's when he had his own AH-HA moment and decided that he would be the one to create that content. The name EOFire, short for "Entrepreneurs On Fire", was inspired by the late, great Stuart Scott, who was famous not only for being an incredible sportscaster, but also for a phrase he loved and used often: "HE'S ON FIRE!" Scott would use the term in reference to a player who was on such a roll that he couldn't be stopped. When John heard Scott use the phrase during the 2012 playoffs, he knew it was a perfect fit for his podcast that would share the journeys of entrepreneurs who couldn't be stopped.
In September 2012. John Lee Dumas launched Entrepreneurs On Fire with zero podcasting or radio experience and zero online presence. Entrepreneurs On Fire gets over 1 million listens every single month from over 145 countries. Over 3000+ interviews published to date. John signed his first book deal with HarperCollins Leadership, 2021 release: The Common Path to Uncommon Success now released in USA 23rd March 2021 and UK on 29th April 2021.
USA Today: Becoming a person of value: The common path to uncommon success, March 2021
Podcast Magazine Cover: Inside the mind of a podcaster on fire, September 2020
Huffington Post: Finding Your Entrepreneurial Moment With John Lee Dumas, January 2016
Wall Street Journal: Small Businesses Use Audio to Build Their Brands, November 2015
Entrepreneur: 4 Strategies the 'Entrepreneur on Fire' Used to Build a $250K a Month Podcast, September 2015
Forbes: How To Podcast For Profit ($2M Sales In Year 2) With Entrepreneur On Fire John Dumas, July 2014
The shortest episode to date for The G&T Sessions but oodles of value and guidance from JLD. Enjoy!
The G&T Sessions
We cover G = Growth from a Personal & Business perspective, as it is a fascinating and compelling topic to share stories and experiences, and T = Technology, something that is everywhere and is firmly here to stay...asking the questions about what does it mean, is it for good, how do we harness it and ensure it helps our future.
So, in the G&T Sessions Podcast, we are speaking directly to ourselves, when we were younger, not as wise as we are today, how could we know how transformative that Technology would affect the world .... And know how getting your personal growth and mindset in order, is a key building block and enabler to any organisation or business idea you want to scale.
We're going to try to take you, the audience, on a journey through the stories and lessons of gifted and talented people who have written their own personal growth stories, dealt with amazing peaks and character building valleys, but have learned and carved their own path to making their own history and future.
#Gifted #Talented.
Given Tech now integrates into so many areas of our life and many people see this as their new path for opportunity, we will also discuss Tech with our guests who are growing, advising, supporting, coaching and innovating in and around technology and so the founders, co-founders, entrepreneurs, CEO's, leadership teams of tomorrow will know how to realise their dreams, find and unleash their own ideas to become unicorns, build new markets, new businesses & disrupt the world for the greater good.
#Growth #Tech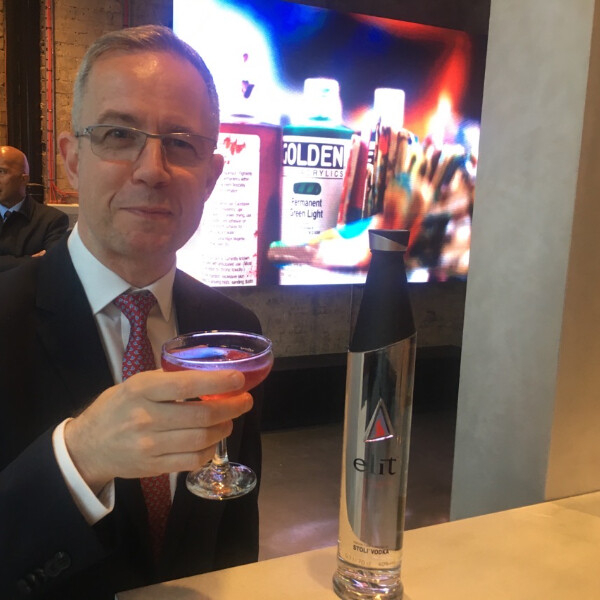 Andrew Turner has worked for corporates, start-ups within corporates and start-ups in UK, EMEA, USA and Asia and proud alumni of organisations including GE, SAP, Tesco, WANdisco, EE & Telefonica and now having gone plural, supporting multiple organisations on growth strategy besides spreading the word with The G&T Sessions https://www.linkedin.com/in/iamandrewjturner/
Support Us
Become a Patreon