At just 12, Mike Wimmer is already being called the real Tony Stark and the Musk, Jobs, and Gates of his generation. Mike recently made worldwide press for graduating from both high school and college in the same week. His work in artificial intelligence and machine learning gained the attention of the military. To date, Mike has completed six contracts with the United States Special Operations Command, receiving numerous awards for his efforts.
Additionally, Mike has been invited to speak at conventions, schools, and podcasts, including Mensa, IEEE Berlin, DataRobot's More Intelligent Tomorrow Series, and The Ellen DeGeneres Show. Mike has also presented and been a technical instructor at the International NAO Robotics Congress.
Mike learned the value of perseverance at an early age navigating through a world not equipped for profoundly gifted students. Realising there is always more than one way to reach a goal allows Mike to view the world with a nothing is impossible attitude. 
Mike learned his robotic and programming knowledge through trial and error, books and videos, and online documentation. His desire to help others motivated Mike to become an entrepreneur with a goal of "building technology that enables people to live better lives." He has started two technology companies, the first at seven years old, Next Era Innovations. His most recent start-up, Reflect Social, provides an easy and fun codeless integration platform for IoT devices that anyone can use.
When not attending school, scaling a company, or working for the military, Mike can be found SIM racing with friends, playing with Legos and Hotwheels, and on the weekends, you will likely find him in the paddock of an IMSA Sportscar race.
This was a wonderful episode and hope this inspires many more of my audience with your son's and daughter's to go the extra mile and see what they can achieve while on this planet. It's a topic I will be discussing with my sons, Ben & James this weekend for sure.
Mike aka "The Real Tony Stark" LInkedin
https://www.linkedin.com/in/mike-wimmer-9738b5167/
Mike's businesses aka Tech Startups
IG and Twitter @mike_aighost
The G&T Sessions
We cover G = Growth from a Personal & Business perspective, as it is a fascinating and compelling topic to share stories and experiences, and T = Technology, something that is everywhere and is firmly here to stay...asking the questions about what does it mean, is it for good, how do we harness it and ensure it helps our future.
So, in the G&T Sessions Podcast, we are speaking directly to ourselves, when we were younger, not as wise as we are today, how could we know how transformative that Technology would affect the world .... And know how getting your personal growth and mindset in order, is a key building block and enabler to any organisation or business idea you want to scale.
We're going to try to take you, the audience, on a journey through the stories and lessons of gifted and talented people who have written their own personal growth stories, dealt with amazing peaks and character building valleys, but have learned and carved their own path to making their own history and future.
#Gifted #Talented.
Given Tech now integrates into so many areas of our life and many people see this as their new path for opportunity, we will also discuss Tech with our guests who are growing, advising, supporting, coaching and innovating in and around technology and so the founders, co-founders, entrepreneurs, CEO's, leadership teams of tomorrow will know how to realise their dreams, find and unleash their own ideas to become unicorns, build new markets, new businesses & disrupt the world for the greater good.
#Growth #Tech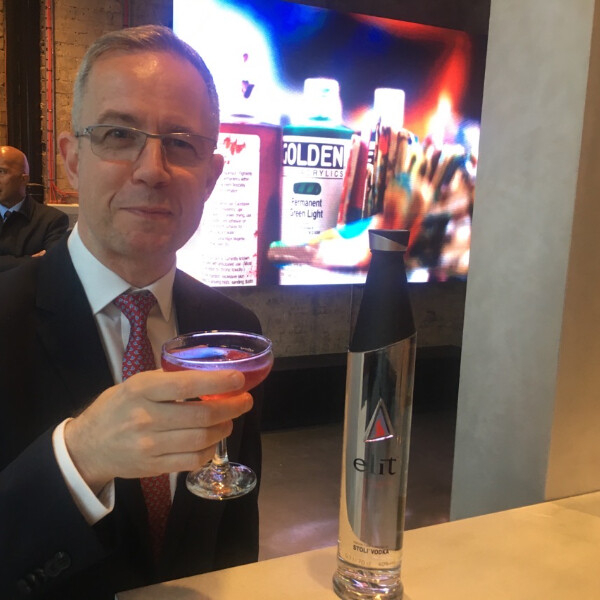 Andrew Turner has worked for corporates, start-ups within corporates and start-ups in UK, EMEA, USA and Asia and proud alumni of organisations including GE, SAP, Tesco, WANdisco, EE & Telefonica and now having gone plural, supporting multiple organisations on growth strategy besides spreading the word with The G&T Sessions https://www.linkedin.com/in/iamandrewjturner/
Support Us
Become a Patreon