Welcome to our next episode with Tom Allen. Tom is an AI enthusiast with a passion for telling stories about awesome technology and how it will help people. Tom built The AI Journal from his bedroom in late Feb 2020. Have a background in marketing and a keen interest for understanding why people buy from certain companies. The AI Journal currently serves startups, SMEs, and publicly traded companies with research & advisory, Award programmes, & consulting services. The AI Journal and Tom have been featured in Forbes, Harvard Business Review, VentureBeat, Business Insider, Yahoo! Finance, MarketWatch, Reuters since it was founded less than two years ago. The AI Journal has been labelled as the fastest-growing new media company 'you need to watch' and 'most admired media brand'. Alongside this Tom is a Board Advisor to Alphalake AI. Alphalake AI supports the healthcare sector by giving a better Digital Patient Experience through RPA and Intelligent Automation. He love's to take calculated risks while protecting the downside. Always enter a situation with all his energy. Always optimistic. Love to read books and learn from other peoples mistakes. Results focussed and value-driven with an obsession on high output. Love to give back and help people such as yourself at every opportunity I get. His favourite quote he always aim to live his life by is "Giving is the secret to living". Great episode with an inspiring guest and a great example for anyone starting their own venture, with some very authentic and real examples of what Tom has been through to-date. Enjoy!
Social Links
https://www.linkedin.com/company/the-ai-journal
https://www.linkedin.com/in/tom-allen-515058b7/
The G&T Sessions
We cover G = Growth from a Personal & Business perspective, as it is a fascinating and compelling topic to share stories and experiences, and T = Technology, something that is everywhere and is firmly here to stay...asking the questions about what does it mean, is it for good, how do we harness it and ensure it helps our future.
So, in the G&T Sessions Podcast, we are speaking directly to ourselves, when we were younger, not as wise as we are today, how could we know how transformative that Technology would affect the world .... And know how getting your personal growth and mindset in order, is a key building block and enabler to any organisation or business idea you want to scale.
We're going to try to take you, the audience, on a journey through the stories and lessons of gifted and talented people who have written their own personal growth stories, dealt with amazing peaks and character building valleys, but have learned and carved their own path to making their own history and future.
#Gifted #Talented.
Given Tech now integrates into so many areas of our life and many people see this as their new path for opportunity, we will also discuss Tech with our guests who are growing, advising, supporting, coaching and innovating in and around technology and so the founders, co-founders, entrepreneurs, CEO's, leadership teams of tomorrow will know how to realise their dreams, find and unleash their own ideas to become unicorns, build new markets, new businesses & disrupt the world for the greater good.
#Growth #Tech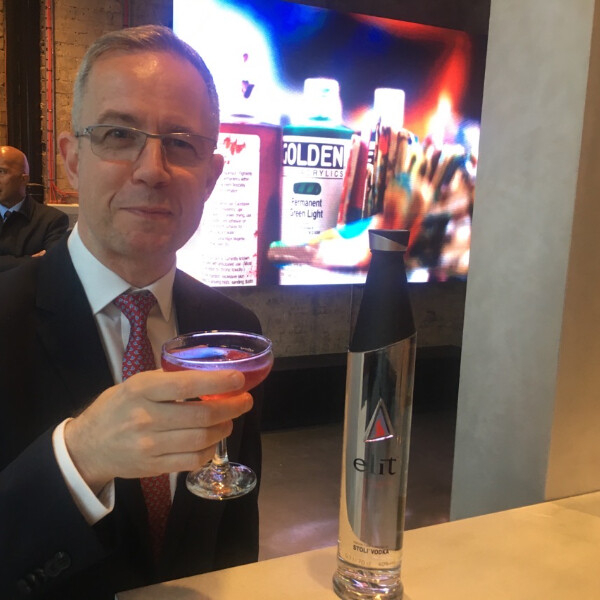 Andrew Turner has worked for corporates, start-ups within corporates and start-ups in UK, EMEA, USA and Asia and proud alumni of organisations including GE, SAP, Tesco, WANdisco, EE & Telefonica and now having gone plural, supporting multiple organisations on growth strategy besides spreading the word with The G&T Sessions https://www.linkedin.com/in/iamandrewjturner/
Support Us
Become a Patreon