Following his time in the music business with the 80s band Scritti Politti Tom has developed a truly artistic way of living where every experience leads him to the humorous uncovering of some universal truth. He turns his disasters and successes into stand-up comedy for conference audiences. 40 years onstage, first behind a drum kit then being the multi-talented front man for whole troupes of performers earned him the name 'The Rockstar Activator'. Instant Teamwork is both Tom's speciality and the name of his company. Teambuilding, be it drumming or harmony singing is all very energising on the day but how do you make that bonded feeling sustainable. Tom has devoted the last 20 years to answering that question and he turns up with a customised set of tools he is passionate about sharing. Fascinated by the creative process Tom is passionate about sharing what he's learned about art, rhythm and harmony over the past 65 years. From playing kit drums with the Art School band Scritti Politti in his 20s, through songwriting in his 30s, to studying psychology and facilitation in his 40s, Tom eventually set up Instant Teamwork International in his 50s. Equally at home challenging a global board of directors as he is when inspiring a local charity group, Tom has an experienced and humorous approach, which puts people at ease immediately. His down-to-earth belief that people can achieve great things when they overcome their natural fears, has empowered thousands of individuals to work together effectively. Tom's style, developed working with teams as small as five to groups of five thousand during the last decade, ignites people's curiosity. His own enjoyment of the creative process is an irresistible invitation for us to leave our comfort zones for a while and join him on his journey. And, of course, we expand our horizons on the way. This was a very entertaining episode and hope you enjoy listening and watching on your favourite platform. Enjoy!
https://twitter.com/TomMorley
https://www.linkedin.com/in/tommorleyrockstar/
https://www.instagram.com/_tommorley_/
https://www.facebook.com/tommorleyspeaker/
https://tommorley.com/
The G&T Sessions
We cover G = Growth from a Personal & Business perspective, as it is a fascinating and compelling topic to share stories and experiences, and T = Technology, something that is everywhere and is firmly here to stay...asking the questions about what does it mean, is it for good, how do we harness it and ensure it helps our future.
So, in the G&T Sessions Podcast, we are speaking directly to ourselves, when we were younger, not as wise as we are today, how could we know how transformative that Technology would affect the world .... And know how getting your personal growth and mindset in order, is a key building block and enabler to any organisation or business idea you want to scale.
We're going to try to take you, the audience, on a journey through the stories and lessons of gifted and talented people who have written their own personal growth stories, dealt with amazing peaks and character building valleys, but have learned and carved their own path to making their own history and future.
#Gifted #Talented.
Given Tech now integrates into so many areas of our life and many people see this as their new path for opportunity, we will also discuss Tech with our guests who are growing, advising, supporting, coaching and innovating in and around technology and so the founders, co-founders, entrepreneurs, CEO's, leadership teams of tomorrow will know how to realise their dreams, find and unleash their own ideas to become unicorns, build new markets, new businesses & disrupt the world for the greater good.
#Growth #Tech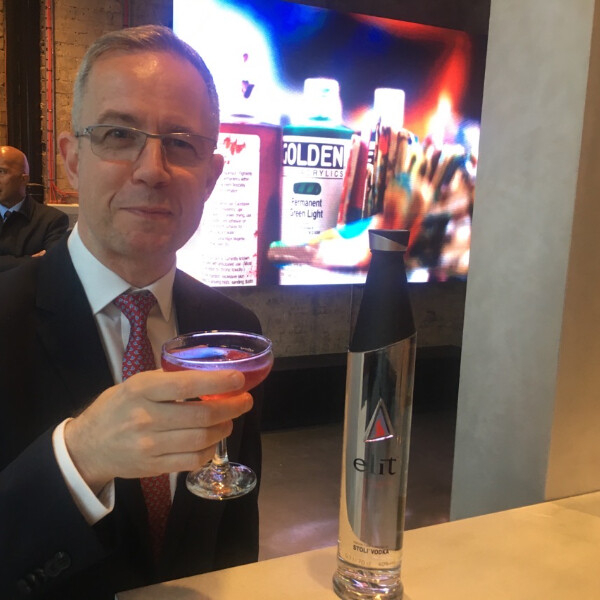 Andrew Turner has worked for corporates, start-ups within corporates and start-ups in UK, EMEA, USA and Asia and proud alumni of organisations including GE, SAP, Tesco, WANdisco, EE & Telefonica and now having gone plural, supporting multiple organisations on growth strategy besides spreading the word with The G&T Sessions https://www.linkedin.com/in/iamandrewjturner/
Support Us
Become a Patreon