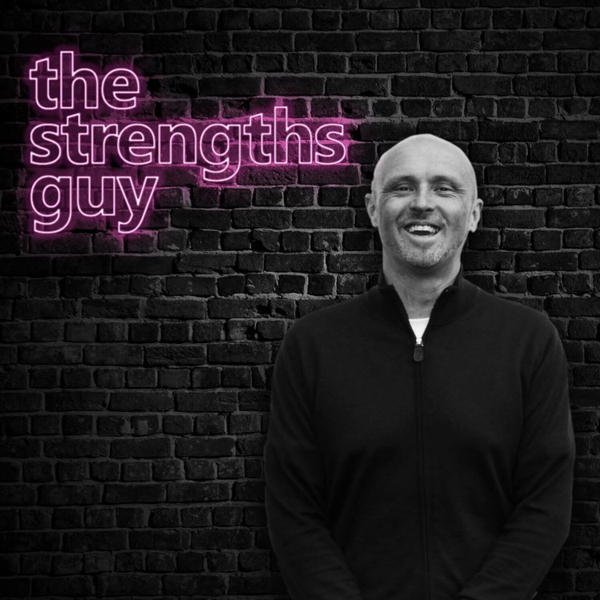 The Strengths Guy
S7E12 Are you getting the most from the diverse strengths of your employees?
Diversity is one of the hottest topics in organisational life and for good reason: it relates to fair treatment of all groups, and all people.
Visit: https://www.strengthscope.com/getting-the-most-from-the-diverse-strengths-of-your-employees/
Taking a positive approach to diversity in organisations can also bring big commercial benefits, as I touched on in my podcast from not so long ago on 'diversity and inclusion: how strengths can help', at Season 7, episode 9.
Today's podcast considers in even more depth the business benefits of diversity and poses the question 'are you getting the most from the diverse strengths of your employees?'
When organisations plan diversity and inclusion programmes, mostly these focus on observable differences like gender, ethnicity, disability and age differences. This is important to address biases and unfairness and ensure that a workforce is representative of its customers. But it's also important for organisations to build a culture where differences in thinking and where differences in ways of working are valued and leveraged. A powerful, positive way of building a more diverse workforce is to focus on people's unique strengths, or the underlying qualities they have that energise them and which they're great at, or have the potential to become great at.
Uncovering and then utilising people's unique strengths is still not the default in most organisations. Once someone's hired, many organisations still focus on people's weaknesses and what they do wrong rather than helping them find opportunities to play to and develop their unique character strengths.
So I have five top tips which should encourage a more balanced approach and help you supercharge diversity and inclusion in your organisation by bringing in a strengths approach in support.
The Strengths Guy
https://www.strengthscope.com/blog/ A series of real talk weekly podcasts covering topics to inspire, educate and well, maybe even transform. Occupational psychologist Dr Paul Brewerton takes you inside some of the stuff that can help you get the most from work and from life, every day. Get ready.