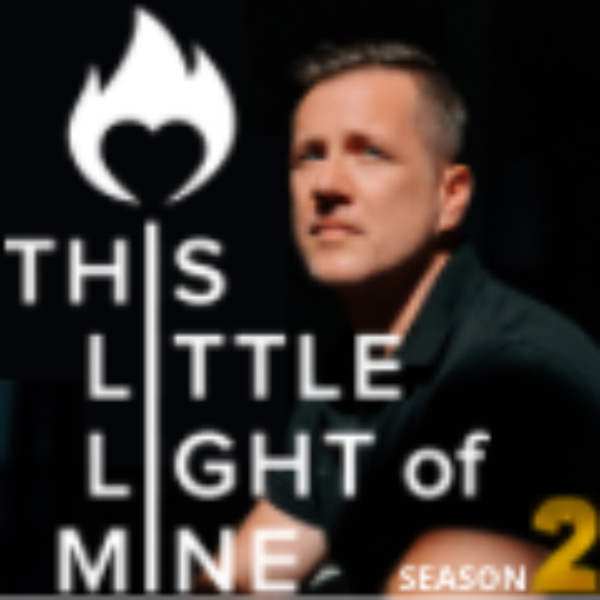 By finding the courage to ask for the help I desperately needed I slowly started to understand that I wasn't broken.  I slowly started to understand that I was not alone.  I slowly started to let go of holding onto the control that I thought was keeping me safe.  I slowly started to understand that childhood trauma doesn't simply disappear.  Trauma morphs, transforms, and continues to inflict harm until we start to face the root of what harmed us.
I'm excited to have you join me for Season Two where I'll share parts of my recovery journey after hitting bottom and finding the courage to start asking for help.  Where I thought that I was alone, isolated, and detached from others, I started to understand and experience that I was surrounded by help.  And much of the help that I've received came from some of the most unexpected places and people.
Throughout S02 I will also be introducing you to other individuals who will share their experiences of how their world has taken on new meaning, understanding, and purpose when they started to accept who they were created to be, love who they were created to be and had the courage to reach out, connect with others, and ask for the help they needed.
When we start asking for the help we need for ourselves, we stand up for love and start to prioritize mental health, emotional health, and spiritual health in our own lives, and start to give permission for others to do the same.
James
This Little Light of Mine - LGBTQ, Christianity, religious trauma, mental health
This Little Light of Mine is an LGBTQ+ tale of terror (growing up as a closeted Gay Christian in the Evangelical church) that led to trauma (cPTSD, religious trauma, spiritual abuse, sexual abuse, addiction) to what I intend to become triumph.
Join me on my healing and recovery journey towards mental health, spiritual health and emotional health as I find my voice by sharing what happened in my life as a Queer Christian where I was taught that I was not allowed to love.