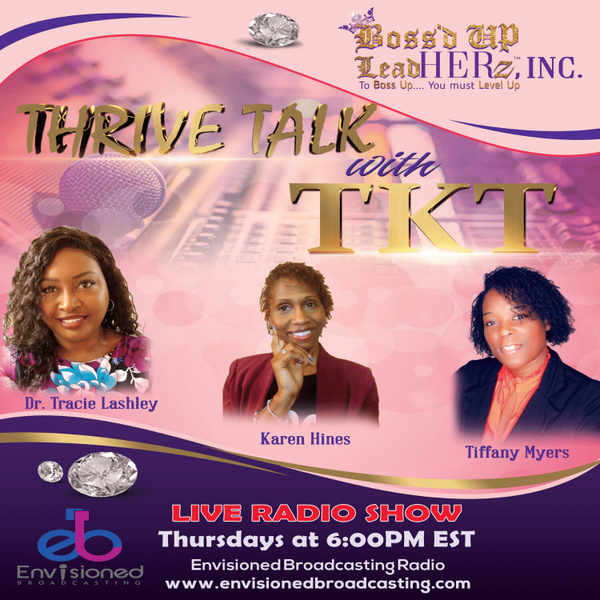 Thrive Talk with TKT
Created by Thrive Talk with TKT • 12 episodes
Thrive Talk with TKT
Boss'd UP Leadherz, Inc. is a 501c3 nonprofit corporation with a mission to eliminate stereotypes amongst women and girls in the workplace, schools, and communities, while providing a sanctuary to produce intentional growth, success, and significance. Generate essential resources to elevate women and girls to an entrepreneurial mindset and executive leadership.
Our amazing team of regulars and part-time volunteers are committed to helping others. We take our convictions and turn them into action. Think you would be a good fit? Get in touch for more information!
If you wish to find out more or donate to help with our cause, go to bossdupleadherz.org.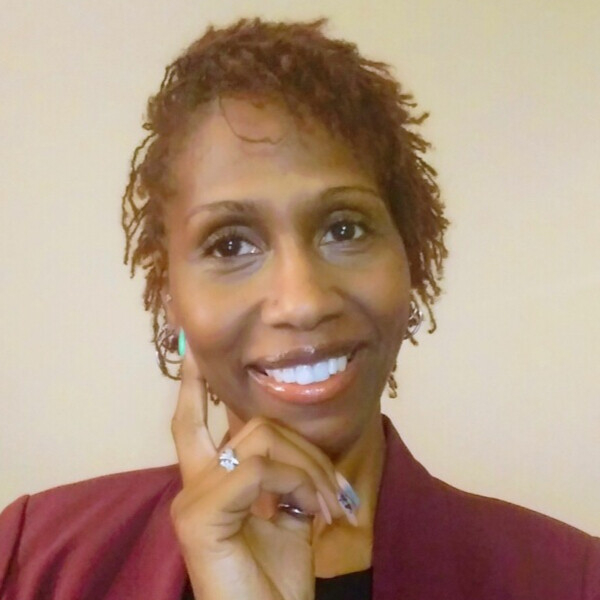 Karen Hines
Life Coach/COO
Karen Hines (Coach K) has her bachelor's degree in Healthcare Management - Health Informatics, is a Certified Life Coaching Practitioner & Certified Mediation Practitioner/Teacher. She is a divorced, single mother of 3 young entrepreneurs, along with 20 plus years working in the medical industry with 13 of those years working for the Government. Karen has always had a passion for inspiring and uplifting others. She is the CEO of Preeminent Life Solutions where she assists real life individuals navigate their pursuit & guide them towards a life of Tranquility & Balance. She develops weaknesses, elevates strengths, and assists with embracing current situations. Her motto is "Live In Your NOW"! Karen's history is where her expertise aligns with her position as the Chief Operations Officer (COO) of Boss'd UP LeadHERZ, Inc. In her spare time, Karen is engaged in her podcast, "Coaching With Tranquility where R.E.A.L. (Realistic Expectations & Abductive Logic) Matters". In this podcast she speaks on real life situations while her focus is on resolutions rather than the problem. More information could be found about Coach K at https://flow.page/coachk.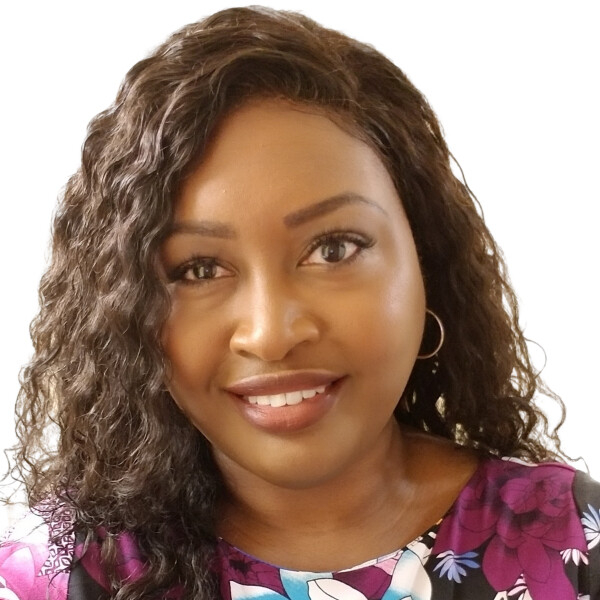 Dr. Tracie Hines Lashley
CEO/Founder
Dr. Tracie Lashley struggled with single parent life, which would soon turn into a feeling of being a single mother while married to an Army soldier. Her husband's continuous deployments would soon lead her seeking balance while juggling her children's activities and not losing herself in the process. She now helps working mothers and women in leadership positions harmonize their life while creating dynamic and productive teams at home and work. She founded a 501(c)(3) nonprofit organization, Boss'd UP LeadHERz, Inc. to assist women and young ladies excel in life, leadership, and business. Dr. Lashley is the Chief Elevation Officer (CEO) of BUL, Inc. and can be reached by going to http://drtracielashley.info.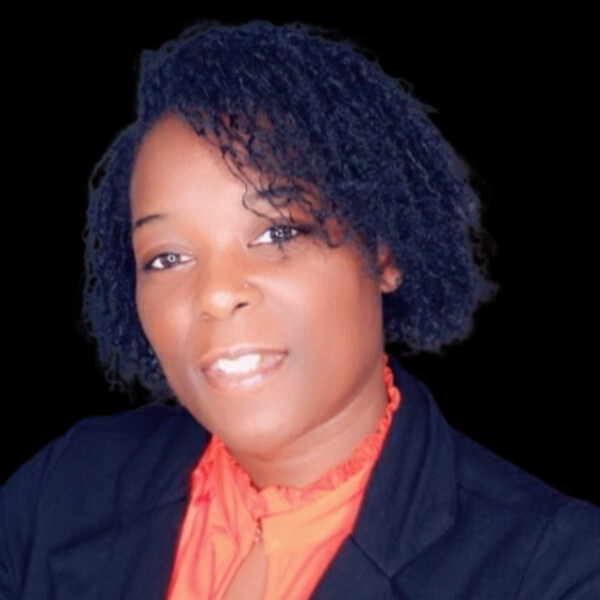 Tiffany Myers
Author/Director
Tiffany Myers is the Director of Financial Services of Boss'd Up LeadHERz, Inc., serial-preneur, author, certified business consultant, wife and mother of 4. Her passion is to help others travel the world as they work from anywhere while creating a purposeful living. She curates custom business solutions to build and grow their dreams to success through education. Tiffany can be contacted via https://flow.page/lifepassionacademy.