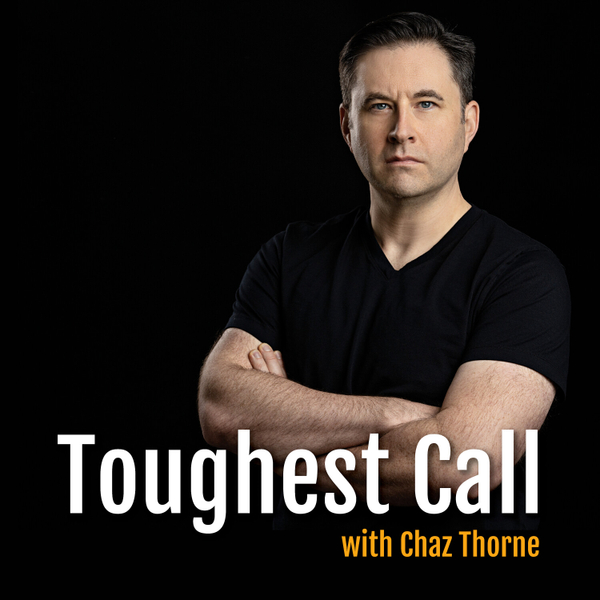 In this episode, I'm talking with John Watson about a tough call he faced in the making of his movie, Robin Hood, starring Kevin Costner.
John is a Hollywood producer and writer with credits including Backdraft, Blown Away, Moll Flanders, The Outer Limits, Harriet, and The Last Full Measure.
John talks about a particularly tough call with a tight timeline he and his partners had to make in the early days of their movie Robin Hood: Prince of Thieves. This decision had significant ripple effects both good and bad that would be felt for decades to come.
If you'd like to learn more about John and his work, check out his profile on imdb.com and take a watch of some of his movies and tv shows.
And if you'd like some assistance with your own tough calls, we've compiled a collection of free tools just for you.
Go to toughestcall.com to check them out.
If you're not yet a subscriber to Toughest Call, please add us wherever you listen to your podcasts.
Toughest Call with Chaz Thorne
On Toughest Call, leaders tell entertaining 20-minute stories about their most difficult career challenge.
How did they make the 'tough call'?
What would they do differently if faced with the same decision again?
This podcast is a chance to reflect on your own leadership and ask yourself,
"What would I have done?"
Hosted by Chaz Thorne, Competitive Strategist with OnePagePlans.ca.