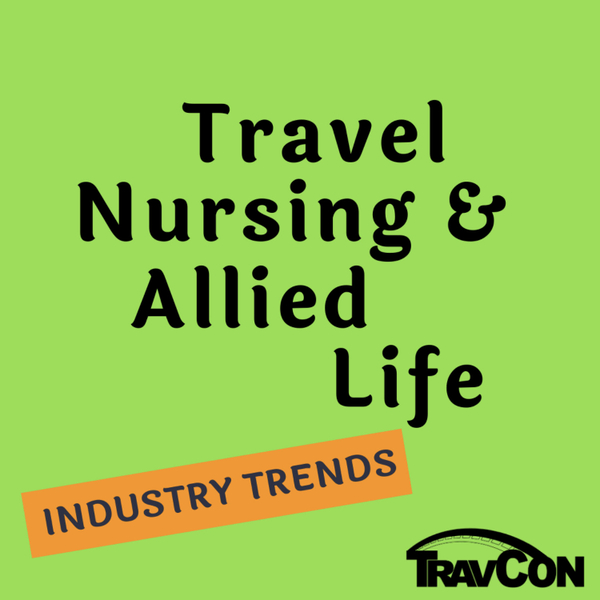 Tech is changing the travel industry! Alexi G. Nazem is the Co-Founder and CEO of Nomad. They are a technology driven healthcare staffing company, meaning they are building a staffing agency that is inspired by companies like Airbnb and Kayak.
They show job information in real time for the traveler, without the traveler needing to depend or wait on a human to learn about jobs or to request to submit.
Alexi is rethinking the experience of travelers! His company has raised millions of dollars from venture capitalists to grow and develop this resource quickly. 
This episode is worth listening to for everyone (staffing agencies and travelers) to help expand our minds on what this industry will most likely look like in the future.
This podcast is sponsored by TravCon: The Travelers Conference which is an annual conference for Healthcare Travelers. Find all the episodes and more at www.travcon.org/podcast.
Get your conference ticket on our website www.travcon.org and join us in Vegas in September!
Travel Nursing & Allied Life
Travel Nursing & Allied Life is a podcast about all things related to Healthcare Traveling; especially travel nursing and allied travel. The TravCon team brings you current information about the healthcare travel industry so you can stay updated and connected throughout the year. We host 5 series:
Industry Trends: Interviewing the leaders of the industry & travel nursing agencies on current trends in the healthcare travel industry. Hosted by Laura Latimer - founder of Nomadicare.
Speaker Series: Giving you a sneak peak into the information & sessions provided at the upcoming conference. Hosted by Dylan Callier - founder of New Medical Nomads.
Newbie News: Covering issues for new travelers or those dreaming about starting their healthcare travel career - nursing or allied. Hosted by Tricia Novak & Cyndi Weiss - PICU travelers & Newbie Mentors.
The Healthcare Traveler Minute where you hear tips from experienced healthcare travelers that they find especially important. Hosted by Michelle Freitag.
The Exhibitor Minute: We bring you tips and insights from recruiters and other industry insiders. Hosted by Michelle Freitag.
TravCon is here to help guide & connect all healthcare professionals from all specialties, navigate their travel careers, & stay current with the trends & changes.
While we can't meet in person right now, we want to connect more of you together online so when we DO meet up in September, you'll already feel like part of the family! So many of us come every year that we really do feel it's like a family reunion.