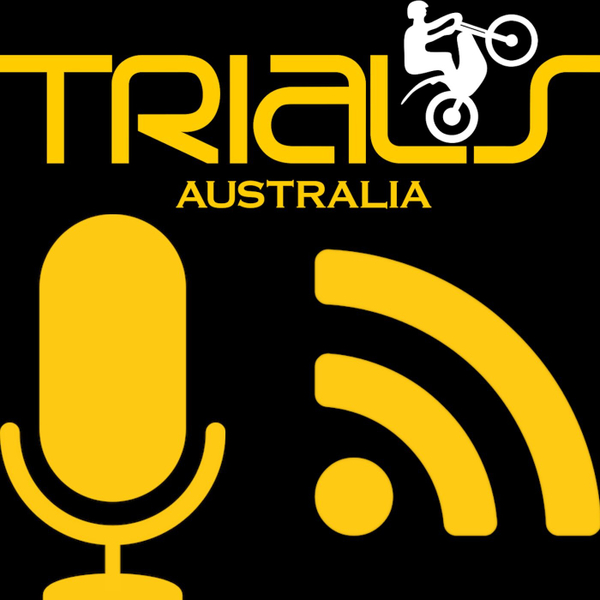 Trials Australia
E67: Bernie Schreiber - A goal without a plan is just a dream - Part 1
This episode we are chatting with Bernie Schreiber.
This is part 1 of a 2 part conversation with the 1979 world champion, 4 time NATC champion, 1982 SSDT winner and an AMA Hall of Fame inductee.
I have to admit, these episodes are a little bit special...Bernie and I spent an enormous amount of time preparing for this and structuring the interview. It is without question the hardest I've had to work to produce a podcast but that makes it all the more rewarding.
In part one we discuss Bernie's journey into trials, the decision to move to Europe to pursue the sport and then how he progressed throughout the years to become the first, and to this day, only American to win a FIM Trial World Championship.
We discuss how the closure of the Bultaco factory forced him to change bikes, and discuss the multi-faceted requirements to become a world champion. Just being the best rider is not enough, unless you have the right equipment, preparation and consistency.
We also discuss how Bernie left trials pretty much cold turkey and went onto a very successful career in sport marketing. Remaining in Europe, Bernie worked with a number of major watch brands where he helped broker a range of sponsorship agreements with an array of sporting codes including everything from the Australian Football League, to Golf, to the UCI and timekeeping for mountain bike racing.
As if that wasn't enough, when I spoke to Bernie he mentioned he had done some extensive research and due diligence around the sport of trials since coming back into the trial family a few years ago. An he observed some danger signs that, if un addressed, risked compromising the long term health and sustainability of our sport.
In Part 2 of our chat next episode, Bernie with his background in sport marketing, goes on to discuss the health of trials, a reflection on the drivers behind a declines sales, spectators and particiaption over the years and what we need to do to reclaim some of the former glory trials as motorcycle discipline used to have.
We reflect on why golf has had enduring success with very little rule change over the years, and why trials with it's constant tweaks and changes has struggled. This includes the degree of difficultly needed to challenge our top riders today, and the economic impacts of having minders.
We discuss a roadmap for the future, and how we need to combine the grass-roots/bottom up promotion of our sport with top-down marketing and promotion to shift the focus towards safety, family, and environmentally friendly fun.
If you are in the business of trials, or in the administration of our sport I implore you to listen to that episode, but for now I hope you enjoy part 1 of my chat with Bernie Schreiber.
Sponsors:
Feedback: [email protected]
Trials Australia
It's been scientifically proven that enduro, hard enduro, road, track, speedway or any other type of motorcycle enthusiasts will benefit from trials, and this podcast!
Join your host David Grice as we do a round up of the latest news, events, products and services as well as rider interviews with experienced (and not-so experienced) riders to get an insight into the sport of trials and what makes it so much fun!