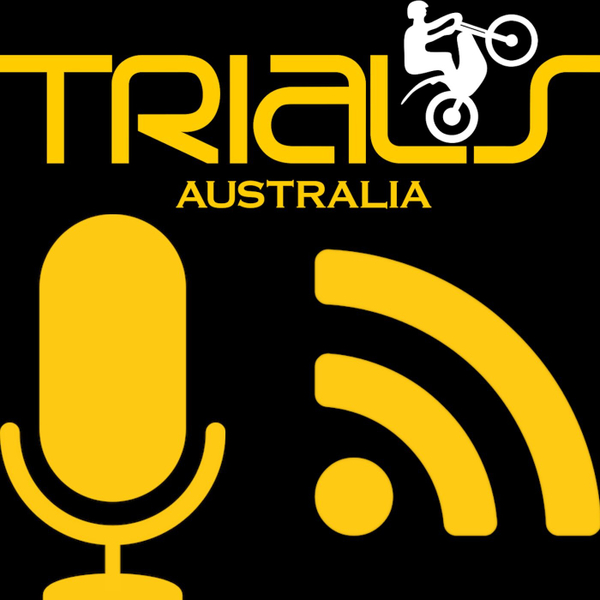 Trials Australia
E68: Bernie Schreiber - Perception, Sections and Minders - Part 2
This episode we are chatting with Bernie Schreiber.
This is part 2 of a 2 part conversation with the 1979 world champion, 4 time NATC champion, 1982 SSDT winner and an AMA Hall of Fame inductee.
For those of you that missed the last episode, I encourage you to go back and listen to episode 67 where we chat with Bernie about his trials journey, his career and its highlights followed by his post trials career in sport marketing.
We also discuss how Bernie left trials pretty much cold turkey and went onto a very successful career in sport marketing. Remaining in Europe, Bernie worked with a number of major watch brands where he helped broker a range of sponsorship agreements with an array of sporting codes including everything from the Australian Football League, to Golf, to the UCI and timekeeping for mountain bike racing.
I mention Bernie credentials again as it really makes this, part 2 of our chat, all the more relevant.
If you are in the business of trials, or care about the grass roots, or are in the upper echelons of administering our sport  I implore you to listen to this episode and adopt the suggestions made.
When I was preparing for this interview, Bernie he mentioned he had done some research and due diligence around the sport of trials since coming back into the trial family a few years ago. An he observed some danger signs that, if un-addressed, risked compromising the long term health and sustainability of our sport.
Just to set the scene, Spanish manufacturers alone in the late 70's and early 80's were collectively selling 40,000 units a year and that was in a time when the big four Japanese manufacturers all had a trials bike model for sale as well. Although they didn't disclose the total volume of trials bikes sold, the Spanish bike numbers are nothing like that today and there are not the presence of the big four any more with the exception of Montessa Honda.
So it's fair to say more people were familiar with trials as a sport and more people owned trials bikes. Trials has gone from verging on the mainstream, with bikes on display at most dealers, to niche discipline today.
In this chat we leverage Bernie's background in sport marketing, and get his comments about the health of trials, a reflection on the drivers behind a declines sales, spectators and particiaption over the years and what we need to do to reclaim some of the former glory trials as motorcycle discipline used to have.
We reflect on why golf has had enduring success with very little rule changes over the years, and why trials with it's constant tweaks and changes has struggled. This includes the degree of difficultly needed to challenge our top riders today, and the economic impacts of having minders.
We discuss a roadmap for the future, and how we need to combine the grass-roots/bottom up promotion of our sport with top-down marketing and promotion to shift the focus towards safety, family, and environmentally friendly fun.
With Bernie's credentials in the sport of trials, and his background in sports marketing I genuinely hope these insights carry the gravitas needed to shape the direction of trials going forward and are adopted by our various governing bodies. In today's age with a concerns around safety, environmental impact, and fun there is no reason trials should be motorcycling's best kept secret. It should, if anything, be one of the foundational steps into other forms of motorcycling and a pathway to enduro, adventure riding etc rather than the other way around.
I hope you enjoy part 2 of my chat with Bernie Schreiber.
Sponsors:
Feedback: [email protected]
Trials Australia
It's been scientifically proven that enduro, hard enduro, road, track, speedway or any other type of motorcycle enthusiasts will benefit from trials, and this podcast!
Join your host David Grice as we do a round up of the latest news, events, products and services as well as rider interviews with experienced (and not-so experienced) riders to get an insight into the sport of trials and what makes it so much fun!