Andrew Winston, the co-author of the book "Net Positive", talks about the challenges that lay ahead and the limited time we have to contribute to the world's problems. A net positive company improves the well-being of everyone they impact and the lives of everyone it touches, from customers and suppliers to employees and communities, greatly increasing long-term shareholder returns in the process, taking ownership of all the social and environmental impacts its business model creates. This in turn provides opportunities for innovation, savings, and builds a more humane, connected, and purpose-driven culture. He talks about the important connection of building trust with the external world so you can get to the kinds of partnerships and collaborations that we need to solve really big problems, without that trust built up, it's going to be nearly impossible, as one cannot have a very functional partnership unless there's some level of trust. This is no utopian fantasy. Courageous leaders are already making it real and the stakes couldn't be higher. With bold vision and compelling stories, he sets out the principles and practices that will deliver the scale of change and transformation the world so desperately needs.
TrustTalk - It's all about Trust
TrustTalk podcast covers all aspects of Trust. Trust is more relevant than ever. Trust is everywhere. Trust has many faces. We will dive in all aspects of trust in the lives of people: trust in technology, social networks, trust in politicians, trust in facts, communications and journalism, the judiciary, your partner, employer or employee. Trust is not something that comes for free, most of the time it requires a lot of effort to gain and once gained, to keep it. Without Trust, nothing works.
Trust takes years to build, seconds to break and forever to repair.
Meet the Host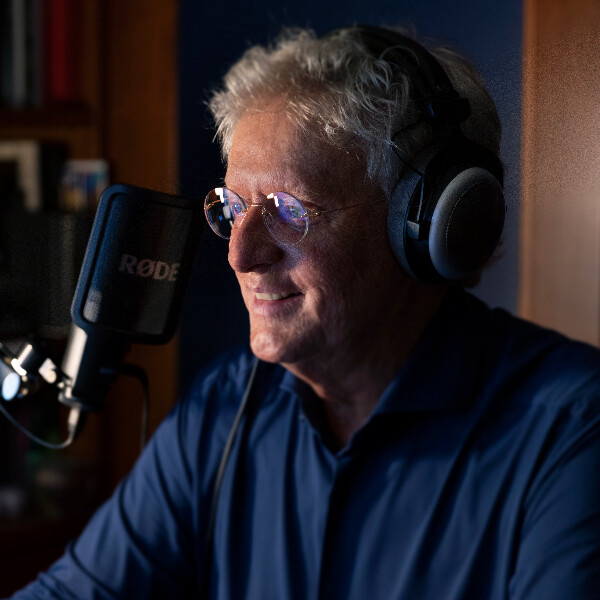 I am fascinated by trust. I spent most of my professional life as an attorney-partner at several international law firms. In 2010 I started a network consultancy in intellectual property, IPEG (Intellectual Property Expert Group). I am also chairman of the Netherlands foundation "Stichting PleitAcademie", a certified training institute for attorneys and law professionals. With the TrustTalk podcast and the blog (https://trusttalk.co), I am pursuing my passion for trust. Nothing works without trust. Want to know more about me? visit https://www.severindewit.com
Support Us
Give a little, Help us a lot. I am passionate about trust. To share that we deliver every two weeks a podcast. Your donation will help me to produce more podcasts about the role of trust in our life. I invite world experts to talk about trust and how it impacts all of us. Your support means a lot, as it helps to pay for the technical support to produce podcasts.