Interview with Harvard Professor Barry R. Bloom. He speaks about trust and public health aspects and of the Covid-19 virus vaccines, its development, and distribution, about the differences with developing vaccines against diseases like polio, influenza, and pneumonia. He blames social media for causing distrust as people think that science has been fast in producing a vaccine in just 11 months since we first experienced the virus. He points out that more than 10 years of investment in science are underlying the new vaccines ("there is no vaccine for misinformation").
From a public-health perspective, the nationalistic races between countries that can vaccinate first are completely irrelevant. Vaccination is not just a matter of implementation as careful research and data are necessary to keep up with new mutants of the vaccine, as are questions about who can produce the vaccines, syringes, and other equipment and who can effectively distribute the vaccines and who can do coaching, and providing information on who gets the first and second shot, all things that are very tough to organize, due to the fact that each state and country have their own health systems. This requires a lot of planning, which is not a trivial undertaking.
The new mutant variations of the virus that appeared in the UK, South Africa, Nigeria and parts of Europe lead us into a "Darwinian game". Those vaccine variants may cause a dramatic rise in infections, but the good news is that given current science pharma companies need potentially as short as 6 weeks to produce new vaccines that protect against those new virus mutations.
Public health is good at dealing with science and molecular biology and genetic engineering, but where it is not so good at is the science of human behavior. His biggest concern is how local and national leaders can inspire trust while facing distrust anywhere in the world and how they might be unable to motivate people to change their behavior and to protect themselves and everyone else and at the same time realize that until everyone is protected we all remain susceptible to the virus.
TrustTalk - It's all about Trust
The TrustTalk podcast covers all aspects of trust. Trust is more relevant than ever. Trust is everywhere. Trust has many faces. We will dive in all aspects of trust in the lives of people: trust in technology, social networks, trust in politicians, trust in facts, communications and journalism, the judiciary, your partner, employer, or employee. Trust is not something that comes for free, most of the time it requires a lot of effort to gain and once gained, to keep it. Without Trust, nothing works.
We are exploring trust by interviewing experts from all over the world to talk about their research, experience or thoughts about trust.
Meet the Host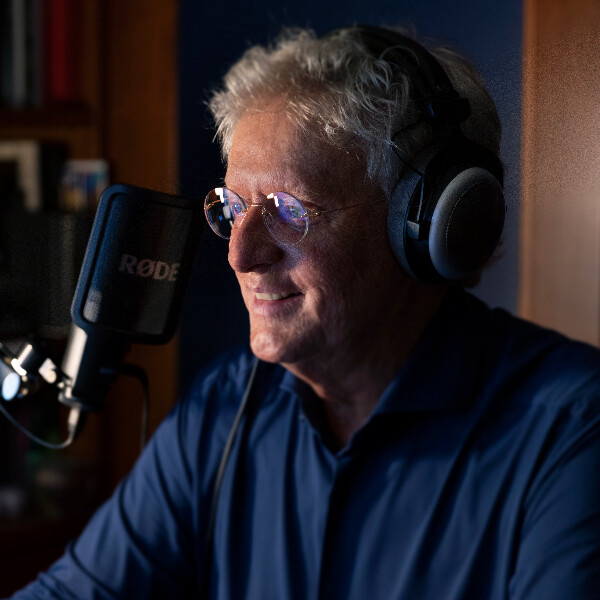 I am fascinated by trust. I spent most of my professional life as an attorney-partner at several international law firms. In 2010 I started a network consultancy in intellectual property, IPEG (Intellectual Property Expert Group). I am also chairman of the Netherlands foundation "Stichting PleitAcademie", a certified training institute for attorneys and law professionals. With the TrustTalk podcast and the blog (https://trusttalk.co), I am pursuing my passion for trust. Nothing works without trust. Want to know more about me? visit https://www.severindewit.com
Support Us
Give a little, Help us a lot. I am passionate about trust. To share that we deliver every two weeks a podcast. Your donation will help me to produce more podcasts about the role of trust in our life. I invite world experts to talk about trust and how it impacts all of us. Your support means a lot, as it helps to pay for the technical support to produce podcasts.