Can we trust the world to be able to feed 10 billion mouths in 2050? In this interview with Robert van Gorcom, director of Wageningen Food Safety Research he talks about the means to feed the world in 30 years in a sustainable way, respecting our planet. Science has to deliver the innovations necessary for the food production. There are 3 factors that create trust in food: sustainability, safety, and supply. Consumers expect nothing less than 100% safe foods but food production also involves risks. The food system we design has to be in balance with our planet. The food supply chain has been made too complex. Consumers do not realize enough that the price they pay in the supermarket is not the "real" price, because we don't pay for the depletion of resources, we do not pay for animal welfare. He talks about the role of supermarkets, in stimulating trust by adding transparency to the food production system.
TrustTalk - It's all about Trust
TrustTalk podcast covers all aspects of Trust. Trust is more relevant than ever. Trust is everywhere. Trust has many faces. We will dive in all aspects of trust in the lives of people: trust in technology, social networks, trust in politicians, trust in facts, communications and journalism, the judiciary, your partner, employer or employee. Trust is not something that comes for free, most of the time it requires a lot of effort to gain and once gained, to keep it. Without Trust, nothing works.
Trust takes years to build, seconds to break and forever to repair.
Meet the Host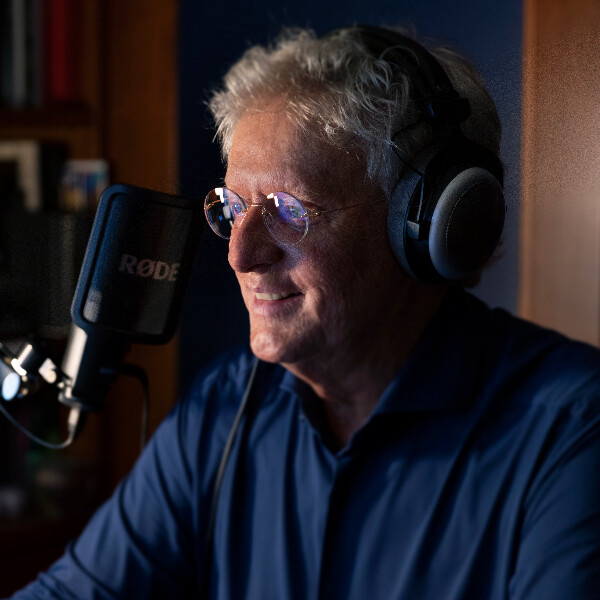 I am fascinated by trust. I spent most of my professional life as an attorney-partner at several international law firms. In 2010 I started a network consultancy in intellectual property, IPEG (Intellectual Property Expert Group). I am also chairman of the Netherlands foundation "Stichting PleitAcademie", a certified training institute for attorneys and law professionals. With the TrustTalk podcast and the blog (https://trusttalk.co), I am pursuing my passion for trust. Nothing works without trust. Want to know more about me? visit https://www.severindewit.com
Support Us
Give a little, Help us a lot. I am passionate about trust. To share that we deliver every two weeks a podcast. Your donation will help me to produce more podcasts about the role of trust in our life. I invite world experts to talk about trust and how it impacts all of us. Your support means a lot, as it helps to pay for the technical support to produce podcasts.