Today's guest is Sander Smits, senior partner at McKinsey Amsterdam. He talks about the book "CEO Excellence". The consultancy firm interviewed over 2.400 CEOs out of their database, from which they selected 67 "Excellent CEOs" for the book. He talks about the role of Roosevelt's "fireside chats" during the financial crisis of the 1930s to create trust and the parallel with CEOs finding ways to establish trust with the company's board and its stakeholders, the need for transparency with the board, and the different dynamics that play a role in steering the company, like setting a bold vision on where the company should be headed to and by doing so build trust. 68% of CEOs that were interviewed said they were completely unprepared for their new role, and one-third of Fortune 500 CEOs don't make it through the first 3 years of their tenure. He talks about the book's research into six mindsets - McKinsey calls it the "Irreducible Core" – that CEOs have to rise to the top of the list, one of them to listen to numerous inputs and from that formulate a bold vision.
Engaging with stakeholders builds trust. He mentions the example of the Nestlė CEO who reached out to environmentalists to talk about renewable raw materials and how to use that, trying to fully understand their point of view. He likes a quote from one of the interviewed CEOs: do you want to have a team of stars or do you want to have a star team?
TrustTalk - It's all about Trust
TrustTalk podcast covers all aspects of Trust. Trust is more relevant than ever. Trust is everywhere. Trust has many faces. We will dive in all aspects of trust in the lives of people: trust in technology, social networks, trust in politicians, trust in facts, communications and journalism, the judiciary, your partner, employer or employee. Trust is not something that comes for free, most of the time it requires a lot of effort to gain and once gained, to keep it. Without Trust, nothing works.
Trust takes years to build, seconds to break and forever to repair.
Meet the Host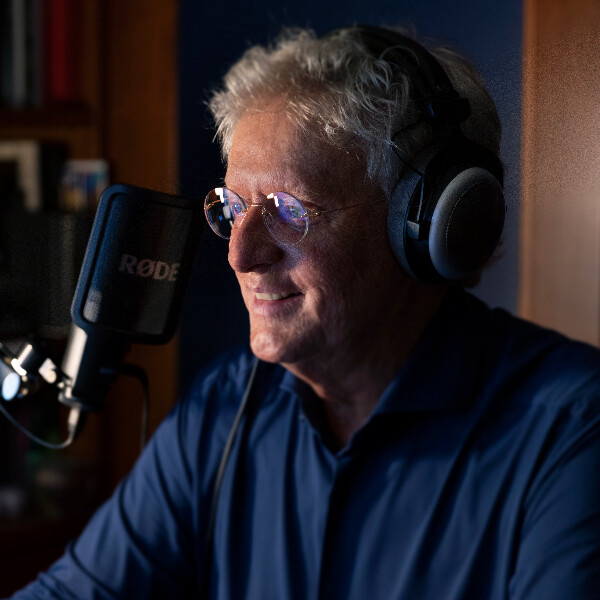 I am fascinated by trust. I spent most of my professional life as an attorney-partner at several international law firms. In 2010 I started a network consultancy in intellectual property, IPEG (Intellectual Property Expert Group). I am also chairman of the Netherlands foundation "Stichting PleitAcademie", a certified training institute for attorneys and law professionals. With the TrustTalk podcast and the blog (https://trusttalk.co), I am pursuing my passion for trust. Nothing works without trust. Want to know more about me? visit https://www.severindewit.com
Support Us
Give a little, Help us a lot. I am passionate about trust. To share that we deliver every two weeks a podcast. Your donation will help me to produce more podcasts about the role of trust in our life. I invite world experts to talk about trust and how it impacts all of us. Your support means a lot, as it helps to pay for the technical support to produce podcasts.