Our guest today is Michael Kende. He has a Ph.D. in economics from MIT and is a Digital Development consultant at the World Bank Group, a Senior Advisor at Analysys Mason, and the Board Chair of the Datasphere Initiative and until recently Chief Economist of the Internet Society. He has done a significant amount of work on promoting Internet development in emerging regions around the world. He works on the economics of cybersecurity, as a means to reduce data breaches and increase trust in the Internet.
The Internet has brought us numerous free services like contacting people, creating online content, video conferencing, sharing videos, communicating, and working online, but it comes at a price, as the data we put online, some of it very personal, raises privacy issues, makes us vulnerable to cyberattacks and results in a concentration of power in large companies and governments. He talks about trust and the privacy paradox and the "flip side" of free services that internet provides.
The way to grow trust is through technology and regulation, giving the example of the automobile industry where in the 60ties there were no safety regulations until Ralph Nader's book in 1965 "Unsafe at Any Speed". He talks about the European GDPR Directive, the Data Sphere Initiative, the privacy paradox, and contact tracing apps like the Ehteraz app Qatar required people to use during the Soccer World Cup.
Asked about the Internet of Things (IoT), says Michael that he doesn't think all of the lessons of the Internet of websites and services online have been learned.
TrustTalk - It's all about Trust
The TrustTalk podcast covers all aspects of trust. Trust is more relevant than ever. Trust is everywhere. Trust has many faces. We will dive in all aspects of trust in the lives of people: trust in technology, social networks, trust in politicians, trust in facts, communications and journalism, the judiciary, your partner, employer, or employee. Trust is not something that comes for free, most of the time it requires a lot of effort to gain and once gained, to keep it. Without Trust, nothing works.
We are exploring trust by interviewing experts from all over the world to talk about their research, experience or thoughts about trust.
Meet the Host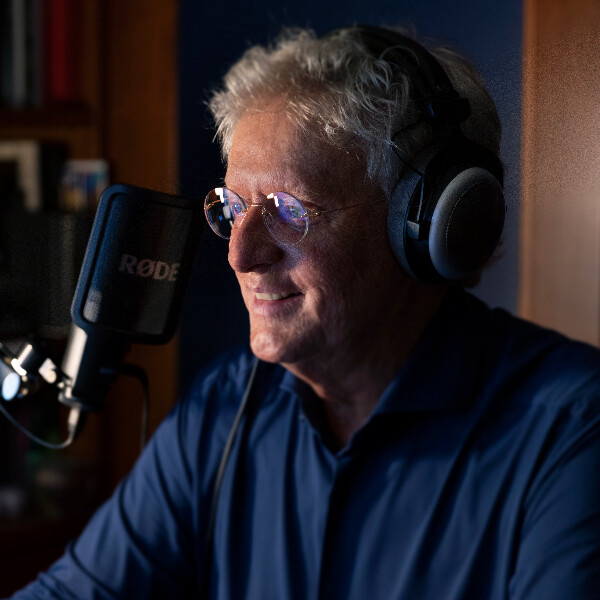 I am fascinated by trust. I spent most of my professional life as an attorney-partner at several international law firms. In 2010 I started a network consultancy in intellectual property, IPEG (Intellectual Property Expert Group). I am also chairman of the Netherlands foundation "Stichting PleitAcademie", a certified training institute for attorneys and law professionals. With the TrustTalk podcast and the blog (https://trusttalk.co), I am pursuing my passion for trust. Nothing works without trust. Want to know more about me? visit https://www.severindewit.com
Support Us
Give a little, Help us a lot. I am passionate about trust. To share that we deliver every two weeks a podcast. Your donation will help me to produce more podcasts about the role of trust in our life. I invite world experts to talk about trust and how it impacts all of us. Your support means a lot, as it helps to pay for the technical support to produce podcasts.