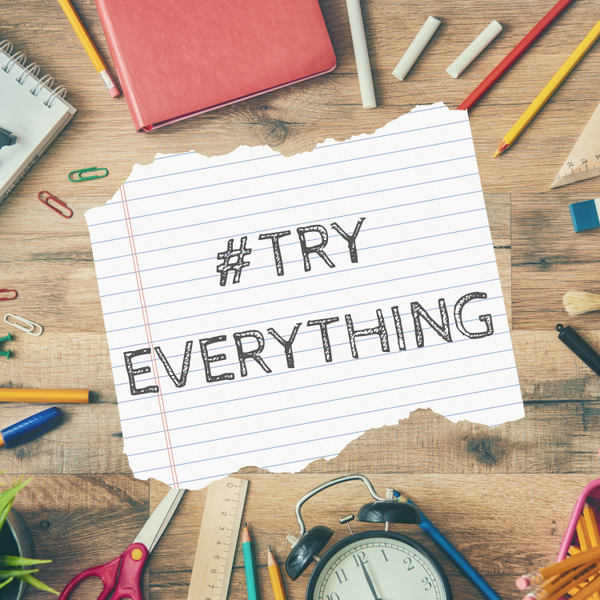 #TRYEVERYTHING
Grinding through Shaky times: Chat with Sarah in Circuit Breaker Phase 2
Hello! Welcome back to #TRYEVERYTHING! In today's episode we try something a little different. Basically, my nails were pretty bad so I went for a manicure (and podcast interview!) with my long time friend Sarah from The Shaky Hands! She has a long history working various jobs in retail, F&B and corporate, and here she shares her journey and experience of launching her own home-based mani/pedi business.
Highlights of the episode include:
·       Sarah shares about how her career started in the hospitality industry [3:00]
·       Sarah's biggest takeaway from the retail industry [4:30]
·       Why Sarah decided to venture into a traditional office job, and why it didn't suit her [6:53]
·       How a diagnosis forced her away from her corporate role and into launching her home-based business [9:45]
·       The origins of the name "Shaky Hands" [11:00]
·       Sarah talks more about adapting during the Circuit-Breaker period [13:50]
·       How she started a trend, and what she thinks about "copycats" [15:08]
·       Sarah opens up about her biggest regrets during her journey, and the difficult start to her business [25:40]
·       Sarah reflects on her greatest lessons throughout her career [32:15]
Connect with us!
Host: Lauren Ong
Website: https://tfr.coach/tryeverythingpodcast/
Facebook: https://www.facebook.com/tfr.tryeverything/
Instagram: https://www.instagram.com/tryeverything.podcast/
Linkedin: https://www.linkedin.com/in/ohylauren/
Guest: Sarah
Instagram: https://www.instagram.com/theshakyhands/?hl=en
If you would like to share your story on this show do reach out and send an e-mail to [email protected]!
#TRYEVERYTHING
Are you feeling stuck in your life? Lost and unsure of what to do? What do you do when you career stalls, your graduation plans crumble, or when you are in a quarter-life crisis? Well, you #TRYEVERYTHING!
Hosted by Lauren Ong, #TRYEVERYTHING is a show that shares the stories of those who've tried, and what they've found on their journeys to success. Through their winding tales of hardships, struggles, and failures, expect to come away with invaluable life lessons, career tips, and advice from Singapore's hidden mentors.
Let us help you find your path, if only you are willing to try!