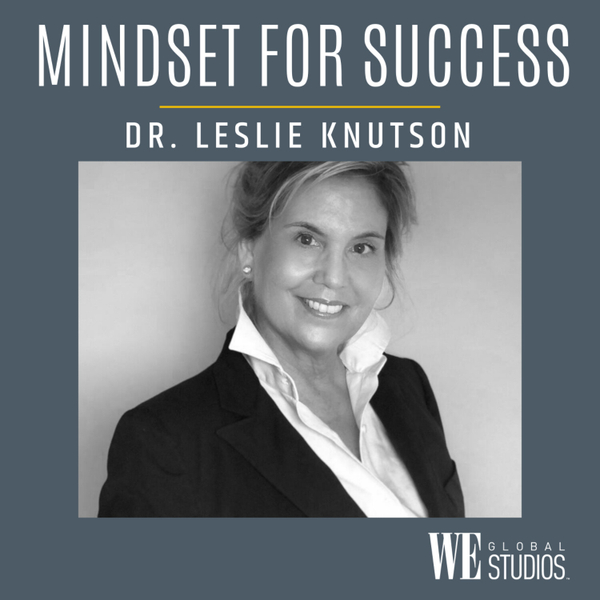 WE: MINDSET FOR SUCCESS -- Dr. Leslie Knutson
Created by Dr. Leslie Knutson, • 43 episodes
WE: MINDSET FOR SUCCESS
Join host, Dr. Leslie Knutson, clinical psychologist, executive coach, and member of the Advisory Council, Women Entrepreneurs Global (WE Global), as she and her women entrepreneur guests explore the unconscious struggles and personal psychological obstacles they faced and overcame when building their businesses.
The "WE I Mindset for Success" podcast showcases how sound decision making and judgment is a direct function of being aware of those personal psychological obstacles. Successful female entrepreneurs are passionate and convinced about their business and know the importance of their emotional and relational health. Female business leaders share their journeys and insights on how they overcame their inner critic, their fear of failure and the Imposter Syndrome. For more info: www.womenentreprenuers.global [email protected]
Dr. Leslie Knutson Bio
Dr. Leslie Knutson is originally from Los Angeles and currently works for The American Counseling Center, which she founded. Leslie graduated with a bachelor' from the University of California at Berkeley and received her Master's and doctorate degrees in Clinical Psychology from the California School of Professional Psychology at Berkeley.
After completing her PhD. Leslie was hired as a staff psychologist for the Department of Justice, in New York City and quickly became the Chief of Forensics. Leslie went on to become the Chief Psychologist and during the Clinton Presidency, which was strongly supportive of hiring women to assume government leadership positions.
Leslie currently maintains an active practice working in many diverse settings including a consulting group focusing on improving employee morale within Fortune 500 companies. Leslie also practices as an executive coach for men and women working globally for multinational companies