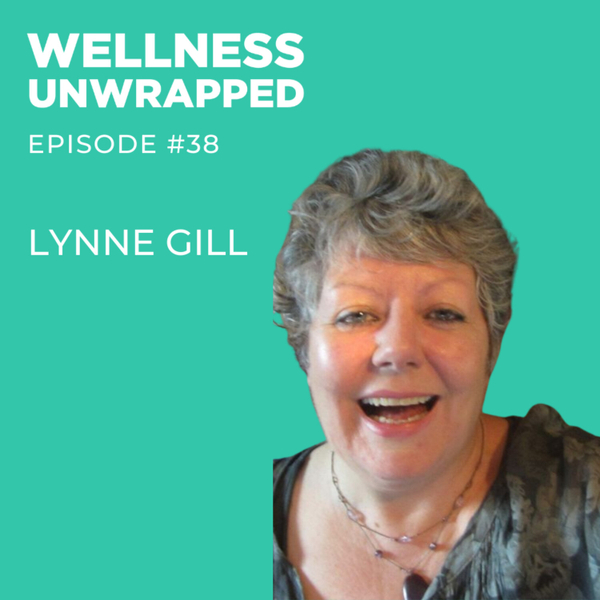 One thing I've learnt as a health coach is that being kind to ourselves works a whole lot better than beating ourselves up.
In this episode, I chat to someone who brings this concept to life. Lynne Gill is a wise, funny and refreshingly straight-talking 69-year-old grandmother.
Lynne has been married to her husband Jim for 50 years and had a long career in nursing (including as a paediatric nurse and health visitor) before retiring.
She adores making all sorts of creative, colourful things; listening to and playing music; singing (especially along with a crowd in the pub); and dancing.
When she contacted me six months ago, she wasn't doing any of those things. She was stuck in feelings of hopelessness, low mood and self-recrimination - beating herself up about her weight, her Type 2 diabetes, her ADD, her sedentary lifestyle - and, most of all, the fact that she couldn't get herself motivated to make the changes she knew she needed to make.
Six months on, Lynne has got her mojo back. She's passionately engaged in all her hobbies and is enjoying looking after her own health, including meditating and moving every day.
In this insightful, warm-hearted conversation, Lynne and I chat about self-compassion, self-acceptance, the therapeutic power of music and colour in getting healthy - and lots more. I know you'll love listening to Lynne as much as I did. She really is a one-off.
I hope this conversation encourages you to shift your view of getting healthy - and inspires you to choose compassionate self-talk over self-critisism. I hope it also encourages you to see gentle, creative activities as a wonderful, effective way to get yourself on the path to feeling vibrant, calm and healthy.
Do make sure you've joined the Wellness Unwrapped Facebook group, where you can find Lynne (and many other like-minded people) sharing their honesty and encouragement. You can join us here:
https://www.facebook.com/groups/wellnessunwrapped
You can also find me here:
https://peppermintwellness.co.uk/
Facebook:
https://www.facebook.com/PeppermintWellness
Instagram:
Wellness Unwrapped
Welcome to Wellness Unwrapped! I'm Suzy Glaskie, Functional Medicine Certified Health Coach and founder of Peppermint Wellness. 
My aim with this podcast is to lift the lid on the bewildering topic of wellness. I'll be sharing straight-talking conversations with inspirational people, many of whom have personally helped and inspired me to feel better. I'm on a mission to share real-life, accessible ways for even the busiest of people to improve their well-being.
I hope that this podcast empowers you to unwrap more of your own wellness, so that you can reclaim your energy - and flourish.