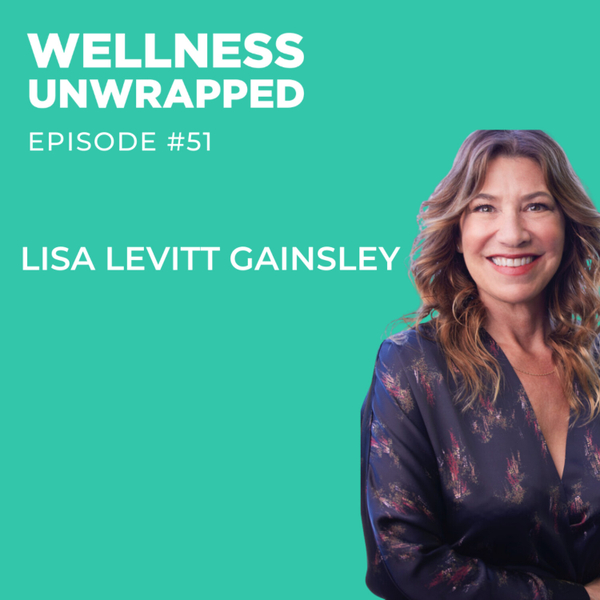 Wellness Unwrapped
Why your lymph is the secret to vibrant health and glowing skin
S3E51
55:47
November 29th 2021
We all want vibrant health, glowing skin, a healthy immune system and to feel emotionally well...but did you know that your lymphatic system is key to all of that? And that you can give yourself a simple self-massage to transform your wellbeing?
I feel very privileged to have had my eyes opened to the remarkable role of our lymphatic system – and how we can actively care for it. And that is all thanks to the amazingly passionate Lisa Levitt Gainsley, who is my guest on this episode of Wellness Unwrapped.
Lisa is a Certified Lymphedema Therapist, Manual Lymphatic Drainage practitioner, author of The Book of Lymph, educator and speaker. She holds a double certification in Lymphedema Therapy and is a member of the Lymphatic Education & Research Network (LE&RN) and National Lymphedema Network (NLN).
Lisa has pioneered the field of lymphatic self-massage and founded The Lymphatic Message to educate and build awareness of the importance of the lymphatic system in maintaining immunity. She counts Selma Blair and Freida Pinto among her dedicated clientele at her private practice in Los Angeles.
You can watch Lisa demonstrate a simple facial message at 31.57 - 33.41 minutes of this video version of our conversation:
https://www.youtube.com/watch?v=t9H46UB6Tq4
Find out more about Lisa here: https://www.thelymphaticmessage.com
Lisa has kindly offered listeners of Wellness Unwrapped a $100 discount on her new online course. Use the discount code LYMPHWELL to obtain your discount at: https://www.thelymphaticmessage.com/online-course
Follow Lisa on Instagram here:
https://www.instagram.com/thelymphaticmessage
You can find me here:
https://peppermintwellness.co.uk/
Facebook:
https://www.facebook.com/PeppermintWellness
Instagram:
https://www.instagram.com/peppermintwellness/
Do join my Wellness Unwrapped community - a Facebook group where we share thoughts, tips and inspiration.
Join here: www.Facebook.com/groups/wellnessunwrapped
Wellness Unwrapped
Welcome to Wellness Unwrapped! I'm Suzy Glaskie, Functional Medicine Certified Health Coach and founder of Peppermint Wellness. 
My aim with this podcast is to lift the lid on the bewildering topic of wellness. I'll be sharing straight-talking conversations with inspirational people, many of whom have personally helped and inspired me to feel better. I'm on a mission to share real-life, accessible ways for even the busiest of people to improve their well-being.
I hope that this podcast empowers you to unwrap more of your own wellness, so that you can reclaim your energy - and flourish.