Women often get discouraged because they get sidetracked from their dreams. They feel once they reach a certain "age", they have to abandon their goals or aspirations. Jean Peelen is a trailblazer who proves this is all bunk! When you count her role as wife and mother, she has had six careers! At the age of 35, after raising a family, she decided she wanted to give a voice to others and became a civil rights attorney. She then started a third career as chief of staff for U.S. Broadcasting, a federal broadcasting agency in Washington, D.C. She retired from that job only to become a print model and hair model on QVC. Not stopping there, she was short-listed as a finalist to be on the TV show Survivor. A few years later, she went into politics and served three terms. Now she is an author at the age of 81. Get inspired ladies! Tune into this empowering episode with Jean when Shelley Johnson and Kathy Tuccaro speak with her on Women Road Warriors. Be sure to subscribe to our podcast. It's free.
https://www.oldwomenwhowrite.com/
https://tinyurl.com/mwd87j2t
https://womenroadwarriors.com/
#Inspiration #Women #Careers #WomenCareers #Dreams #Success #GoalSetting #Aspirations #WomenEmpowerment #JeanPeelen #ShelleyMJohnson #KathyTuccaro #WomenRoadWarriors #TNCRadioLive
Women Road Warriors
"Women Road Warriors" is hosted by Shelley Johnson and Kathy Tuccaro. Our podcast is ranked in the top 50 of the 100 Best Women Podcasts by FeedSpot on the web. We are a lively talk show designed to empower and inspire women in every profession as well as trucking, the trades, and other industries. Our show is for all women no matter where they work and it doesn't hold back! We cover all kinds of topics helpful to women. We feature women champions and leaders from many walks of life. We also feature celebrity interviews. We help women on the road to success.
Shelley and Kathy are fun and informative and any topic is fair game. Shelley is a seasoned broadcaster, producer and journalist. She is the host of The Truckers Network Radio Show on TNCRadio.Live in Houston where she interviews experts, celebrities, and entertainers. Kathy is a heavy hauler in the oil fields of Canada where she drives the world's biggest truck. She is an international motivational speaker who helps women and girls and the author of the popular book Dream Big. Want to be on our show? Be sure to message us at [email protected] and please subscribe to our podcast.
Meet Shelley and Kathy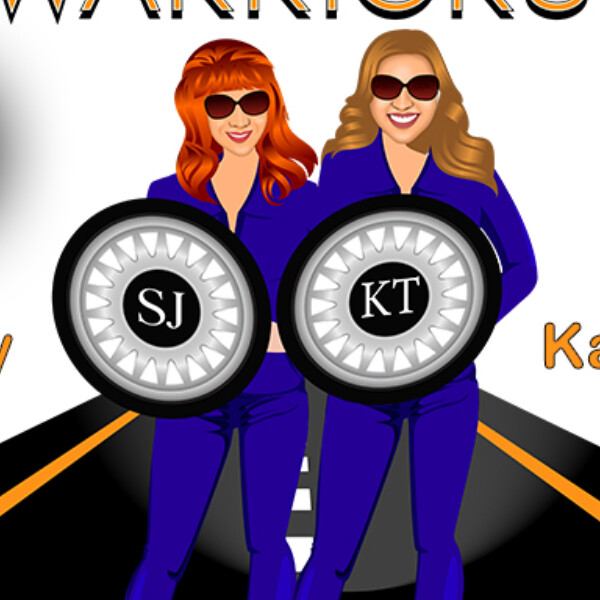 Shelley Johnson and Kathy Tuccaro
Hosts
Shelley M. Johnson is a seasoned journalist, broadcaster, multimedia producer, writer, marketer, and advocate for the progress of women. Shelley has worn many hats and brings insightful dialog to Women Road Warriors with a quirky sense of humor and unique perspectives. She also interviews many experts and world-renowned musicians, actors, and celebrities on the Truckers Network Radio Show.
Kathy Tuccaro drives the world's biggest truck as a heavy equipment operator in northern Alberta, Canada after having been a nurse. She is also an international motivational speaker and author of the book "Dream Big!" Kathy inspires people the world over to change their lives and improve their self-worth. She is passionate about personal growth and believes anyone can change their circumstances and overcome their obstacles if they believe in themselves.