We've been taught that we lose mobility as we get older and pain is just part of it. That is simply not true. You don't have to decline as you age. Flexibility is something women have naturally and need to maintain. 98% of injuries are due to a lack of mobility. Both men and women can retain their flexibility if they are taught how. Shelley Johnson and Kathy Tuccaro consulted with flexibility coach and martial arts master Stacey Nemour who has helped thousands of people regain their range of motion and reduce and eliminate pain. She works with top athletes, Olympians, professional dancers, and actors. She helps regular people of all ages with her one-of-a-kind flexibility training to regain the mobility we were born with. Stacey unleashes the highest potential in everyone who follows her step-by-step proven system. She has appeared in the popular TV series Power Rangers as the guest lead and has been published in The Huffington Post and Self Magazine. Learn about injury prevention and injury recovery and staying flexible throughout your life. Tune in to hear what this world-famous flexibility guru has to say to help you stay mobile for life.
https://flexibilitymakeover.com/
 #Flexibility #FlexibilityCoach #InjuryPrevention #Mobility #RangeOfMotion #Women #PainReduction #Health #StaceyNemour #WomenRoad Warriors @Kathy.Tuccaro #ShelleyMJohnson @TNCRadioLive
Women Road Warriors
"Women Road Warriors" is hosted by Shelley Johnson and Kathy Tuccaro. Our podcast is ranked in the top 50 of the 100 Best Women Podcasts by FeedSpot on the web. We are a lively talk show designed to empower and inspire women in every profession as well as trucking, the trades, and other industries. Our show is for all women no matter where they work and it doesn't hold back! We cover all kinds of topics helpful to women. We feature women champions and leaders from many walks of life. We also feature celebrity interviews. We help women on the road to success.
Shelley and Kathy are fun and informative and any topic is fair game. Shelley is a seasoned broadcaster, producer and journalist. She is the host of The Truckers Network Radio Show on TNCRadio.Live in Houston where she interviews experts, celebrities, and entertainers. Kathy is a heavy hauler in the oil fields of Canada where she drives the world's biggest truck. She is an international motivational speaker who helps women and girls and the author of the popular book Dream Big. Want to be on our show? Be sure to message us at [email protected] and please subscribe to our podcast.
Meet Shelley and Kathy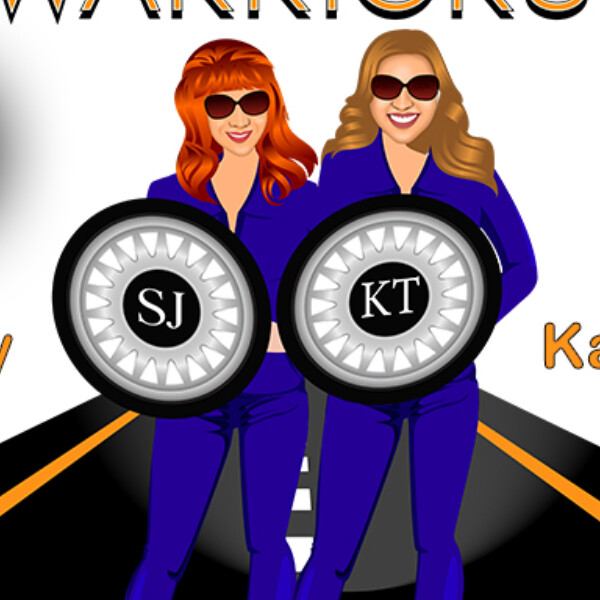 Shelley Johnson and Kathy Tuccaro
Hosts
Shelley M. Johnson is a seasoned journalist, broadcaster, multimedia producer, writer, marketer, and advocate for the progress of women. Shelley has worn many hats and brings insightful dialog to Women Road Warriors with a quirky sense of humor and unique perspectives. She also interviews many experts and world-renowned musicians, actors, and celebrities on the Truckers Network Radio Show.
Kathy Tuccaro drives the world's biggest truck as a heavy equipment operator in northern Alberta, Canada after having been a nurse. She is also an international motivational speaker and author of the book "Dream Big!" Kathy inspires people the world over to change their lives and improve their self-worth. She is passionate about personal growth and believes anyone can change their circumstances and overcome their obstacles if they believe in themselves.