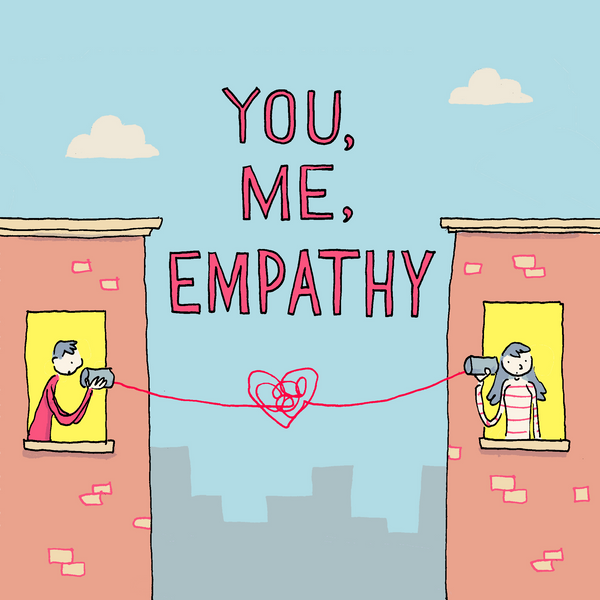 You, Me, Empathy
129: Creative Constraints, Human Resilience, and Schizophrenia with Esmé Weijun Wang
On Episode 129 of You, Me, Empathy, New York Times bestselling author Esmé Weijun Wang and I explore the exercise in empathy that is this Coronavirus pandemic, how constraints can be a useful force in our creativity, managing feelings of despair, 90s online communities, how beautifully resilient humans are, hallucinations as kidnapping the senses, and Esme's stunning part-memoir and part-deep dive into schizophrenia, The Collected Schizophrenias.
This episode was recorded just as the Coronavirus pandemic really took off, and so Esmé and I talk about the collective anxiety of it, herd immunity, the 24-hour news cycle, how this time is impacting people with chronic illness and mental illness, and how this time illuminates the fact that we, as feely humans, are not meant to be individualistic; we're meant to be connected and together.
We also gab about constraints and creativity, Daphne the dog (!), managing chronic pain by breaking it down into smaller, more manageable parts ("I can get through the next 5 seconds"), healing as a spiral staircase, 90s online communities like Prodigy and Live Journal, mental health stigma in Taiwanese culture, Cotard's Delusion, the sensory overload of hallucinations, our medical understanding of schizophrenia, and Esmé's award-winning book (which I think you'll absolutely love!), The Collected Schizophrenias.
Thanks to Esmé for sharing her story!
P.S. The Feely Human Collective is coming in May 27, 2020!
EMPATHY LINKS
SUPPORT US
FOLLOW US
You, Me, Empathy
You, Me, Empathy is the official podcast of The Feely Human Collective. Join the community at FeelyHuman.co/membership.
On this show, we explore the struggles, the triumphs, the brights and the darks we face as humans trying to be human on this wondrous and overwhelming pale blue dot.
You, Me, Empathy was created so that we can be witness to our collective humanity through the lens of empathy, vulnerability, and emotional curiosity. We aim to destigmatize mental health, lead fiercely with our hearts, feel our feelings without shame and judgment, and share our courageous stories so that others may feel less alone and more connected as feely humans.
You, Me, Empathy is a brave place designed to inspire the beauty in each of us, because each of us, in all of our kaleidoscopic parts, makes up a magical whole that deserves to be seen.
Created and hosted by Nōn Wels (he/him), feely human, writer, and doggo lover.
The You, Me, Empathy podcast is for informational and/or entertainment purposes only and is not a substitute for medical advice, diagnosis, or treatment.