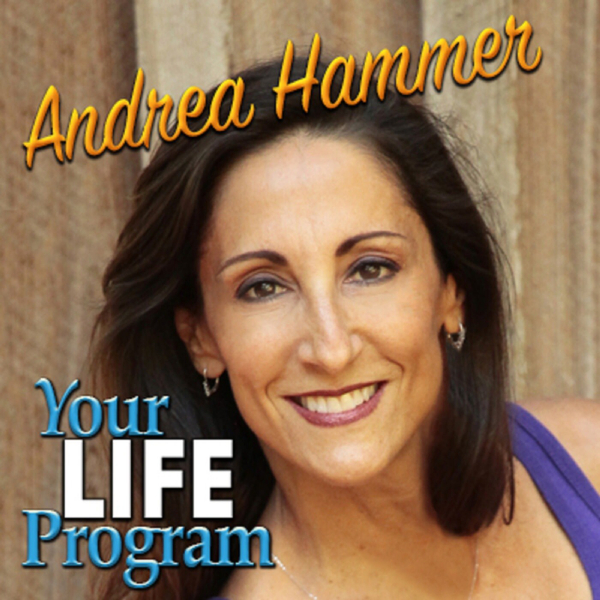 Conscious and patterned breathing creates alkalinity in the body and activates the part of the brain where memories and emotions are stored, improving not only our physical health, but also our emotional and spiritual health.
Breathwork helps reduce and conquer so many of the challenges we experience every day: stress, anxiety, and anger.  The amazing benefits of Breathwork- of lowering blood pressure and respiratory rate, releasing trauma or emotional blocks, increases our focus, clarity, feelings of peace, and gratitude! Tune in as Certified Breathwork Facilitator,
Carla Zamudio- Dolan takes us on a deep exploration within ourselves- and see the impact conscious breathing has on your relationships, work, finances, and health!
Email: [email protected]
Website: https://calendly.com/breathewithcarla
Instagram @carlamariazd
Linked In Carla Zamudio-Dolan
Your Life Program
Ignite! Excite! Delight!
Andrea's passion is to motivate others to "Live Intentionally Fabulous Everyday!".
As a Certified Fitness Instructor, Certified Health and Wellness Coach, Certified Fitness Nutrition Specialist, HappyLife Coach® and the creator of the newest strength and fitness training product, "The MaxPAC®" (Maximum Power and Core) Andrea teaches and coaches how to live Strong and Joy-FULL lives! We all have something unique within us to discover & share. Join Andrea and her guests weekly for Information and Inspiration to help YOU create YOUR most Radiant Self, and bring your dreams to LIFE !"
www.hammerhealthandfitness.com