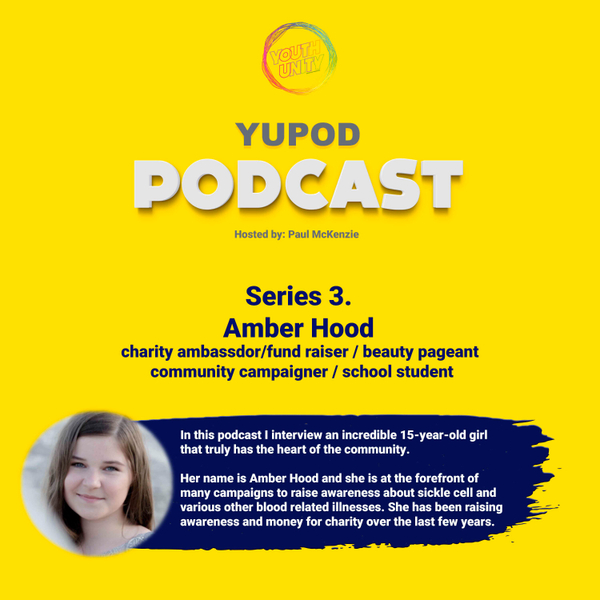 On this podcast, we invite professionals, parents and young people to talk about topics that may be uncomfortable and may sometimes offend, we also like to shoot the breeze on issues that affect us all and especially when it come to our youth. 
In this podcast I interview an incredible 15-year-old girl that truly has the heart of the community. Her name is Amber Hood and she is at the forefront of many campaigns to raise awareness about sickle cell and various other blood related illnesses. She has been raising awareness and money for charity over the last few years. 
As we know thousands of people are affected each and every year and over the last year it has been incredibly difficult to get out and help, but she has. 
 Not to mention going back to school in between all of this work.
Amber has also been nominated for the Sparkles and Rhinestones pageant girl of the year. 
A real pleasure to have her take some time out and join us on the podcast. 
Let's find out what the future holds for Amber. 
https://www.facebook.com/amber.hood.37
Youth Unity - A Voice Of Change
Youth Unity Podcast
Covering topics that focus on how we can find solutions to help our young people.
Support Us
Donate with