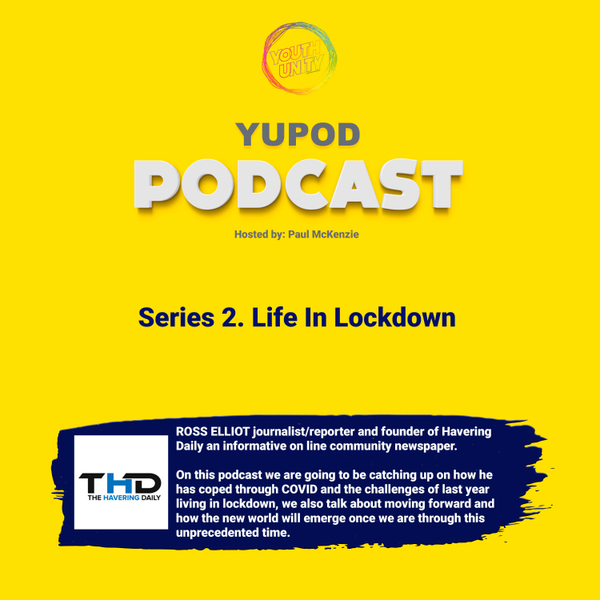 On this podcast, we invite professionals, parents and young people to talk about topics that may be uncomfortable and may sometimes offend, we also like to shoot the breeze on issues that affect us all and especially when it come to our youth. 
ROSS ELLIOT journalist/reporter and founder of Havering Daily an informative on-line community newspaper. Ross is also the assistant Vice President for Barclays Bank PLC. 
 On this podcast we are going to be catching up on how he has coped through COVID and the challenges of last year living in lockdown, we also talk about moving forward and how the new world will emerge once we are through this unprecedented time.
The online newspaper covers a variety of community news for the London Borough of Havering. Ross has a particular interest in working with young people and spends a fair amount of time championing good causes that help support them. One area of concern for Ross is serious youth violence, a topic that touches us all. 
 A real pleasure to have Ross take some time out and join us on the podcast. 
 Let's find out what he's been up to
https://thehaveringdaily.co.uk/
Youth Unity - A Voice Of Change
Youth Unity Podcast
Covering topics that focus on how we can find solutions to help our young people.
Support Us
Donate with